Kathy Hilton is a world-renowned philanthropist, fashion designer, and proud mother. She has transformed her passion for entertaining and party planning into an ever-evolving career that brought her success in the fields of fashion, home, beauty, catering, and retail.
But to Hilton, her biggest success remains the beautiful family that she has built with her husband, real estate baron Rick Hilton. The two met when she was just 15 years old, married four years later, and have four wonderful children.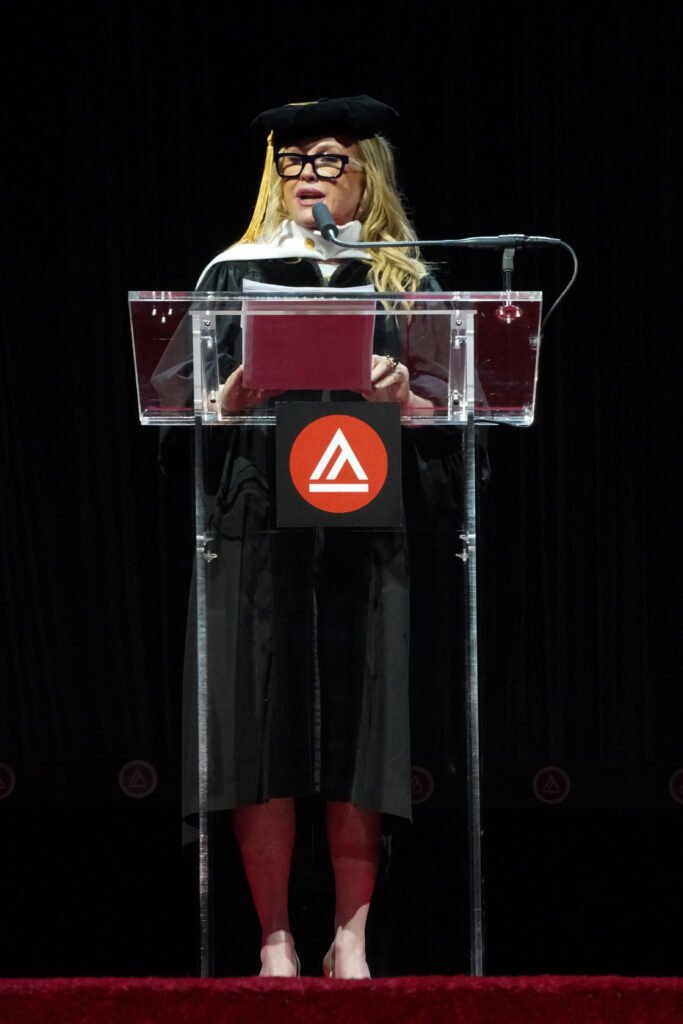 Her entrepreneurial spirit first became apparent when she opened her own gift and antique store on Sunset Boulevard and was soon appearing on QVC and HSN to showcase her successful home and beauty lines. Transitioning into the fashion world, Hilton later designed a globally sought-after fashion line that was sold in stores including Neiman Marcus and Saks Fifth Avenue.
Hilton honed her party and event-planning skills, working hands-on in catering at The Waldorf Astoria in New York City since the hotel's early days.
She began her early career as an actress, with notable appearances on "Bewitched," "Family Affair," "Happy Days," and "The Rockford Files," and film appearances including "The Dark" and "On the Air Live with Captain Midnight."
Through it all, philanthropy has remained at the forefront of Hilton's priorities, giving of herself and her time on both the East and West Coasts. She is involved in a variety of organizations with causes close to her heart including The Make-A-Wish Foundation (for which she produced a televised auction from her home), The Starlight Children's Foundation, Race to Erase MS, City of Hope, The Junior League, Memorial Sloan Kettering Cancer Center, Boys & Girls Clubs of America, Princess Margaret Cancer Centre in Toronto (in memory of her late mother), Carousel of Hope, and the Alzheimer's Association.
Hilton has been recognized for her outstanding work with these organizations over the years. She was honored as Woman of the Year at the Women's Project Women of Achievement Gala, named Woman of the Year twice by the City of Hope Foundation, awarded a Starlight Award by the Starlight Children's Foundation, named grand marshal of the Los Angeles Pride Parade alongside daughter Paris, became the first ambassador for Los Angeles County by the CASA organization, as well as many other special recognitions. Recently, Hilton was honored with her daughters by Footwear News with the 2021 Icon Award.
Hilton resides in Bel Air with Rick and their beloved dogs. She made her debut as a friend on season 11 of Bravo's "Real Housewives of Beverly Hills." Additionally, Hilton had a second series on Peacock and subsequently on E!, "Paris in Love" documenting the planning of her daughter Paris' wedding. Hilton will be on season 12 of Bravo's "Real Housewives of Beverly Hills" which premiered on May 11, 2022.
---
Hilton was bestowed an honorary doctorate by Academy of Art University President Dr. Elisa Stephens on Wednesday, May 18. She delivered the following speech to this year's class of graduating students.