A classical sculptor who has created numerous public monuments, Thomas Marsh has works in collections throughout the United States and in Europe.
Noted California works include the statue in the Santa Cruz surfing monument, Mission San Juan Bautista's John the Baptist, San Francisco's Called to Rise (the portal sculpture at 235 Pine Street), and the Goddess of Democracy in San Francisco's Chinatown. In recent years, focusing on religious sculptures, Mr. Marsh's works are found in churches in California, Florida, Texas, Virginia, and in New York City.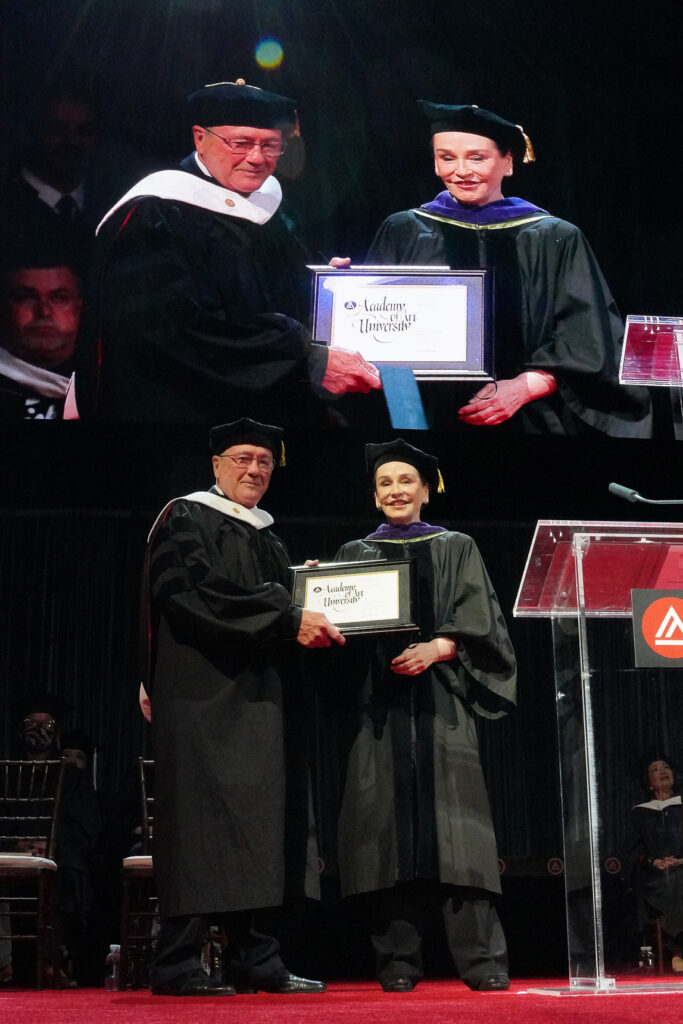 Marsh received his B.F.A. in painting from the Layton School of Art in Milwaukee in 1974, and his M.F.A in sculpture from California State University, Long Beach in 1977. After studying anatomy at the Medical College of Wisconsin and aesthetics in the Philosophy Department of the University of Southern California, Marsh apprenticed under sculptor Milton Hebald in Rome, Italy. That same year, he won the Elizabeth Greenshields Foundation Award.
Marsh began teaching fine art at Academy of Art University in 1981. He has guest lectured at the University of San Francisco, California State University, Long Beach, and Industrial Light and Magic.
Since June 4, 1989, and the momentous events in Beijing's Tiananmen Square, Marsh has devoted much of his work to the democracy movement in China. In addition to the Goddess of Democracy (San Francisco) and the Victims of Communism Memorial (Washington, D.C.), one of Marsh's ongoing projects memorializes The Tank Man of Tiananmen Square. On June 4th, 2019, Hon. Nancy Pelosi and Dr. Yang Jianli unveiled a prototype of that statue at the U.S. Capitol.
Moving from classroom teaching to online teaching for the Academy in 2006, Marsh teaches virtually from his studio in Virginia where he lives with his family, two dogs, and two cats.
---
Marsh was bestowed an honorary doctorate by Academy of Art University President Dr. Elisa Stephens on Thursday, May 19. He delivered the following speech to this year's class of graduating students.
First and foremost, congratulations, students and your families for this truly great achievement.
President Stephens, distinguished members of the Board of Directors, department directors, colleagues, friends, and former students, thank you for this tremendously unexpected honor. I would also like to thank my dear wife, Siobhan, who has been my artistic ally and most candid critic for the past 27 years.
I have always felt that, as an artist, one must be also a teacher and a student. And it is a true privilege to be an instructor at the Academy. This is a unique school, where students are accepted not because of a portfolio, but because of a desire to learn. For the successful completion of your degree, you must work hard and persevere and never even think of giving up. For Academy instructors, you must know your field well such that you can teach it well.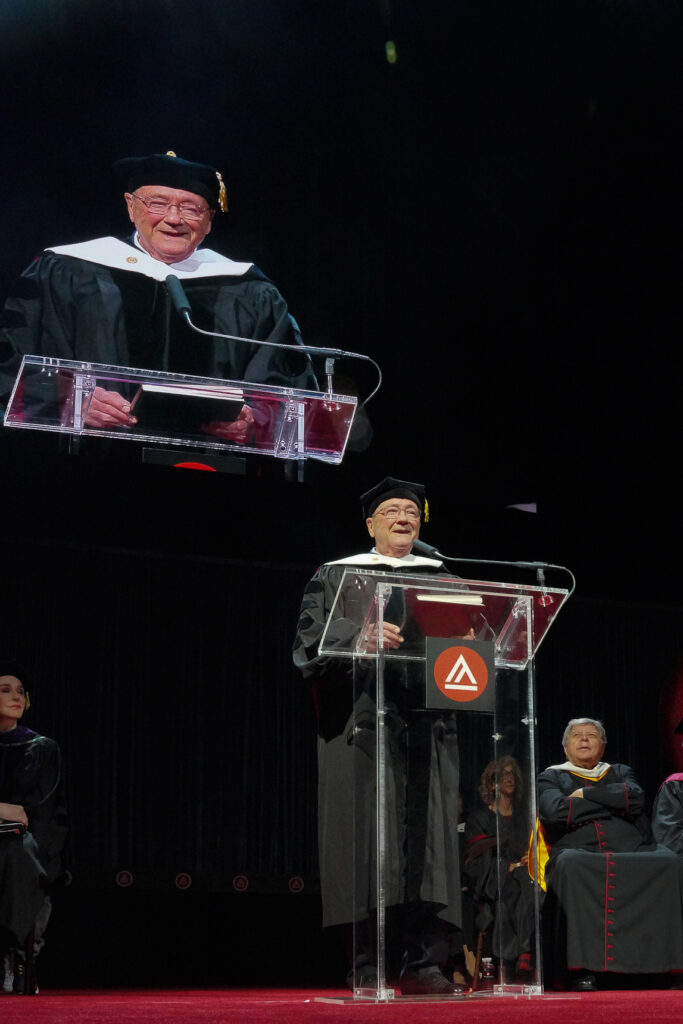 Having been an Academy instructor for many years, I must say that you represent by far my largest classroom! As your teacher for these few moments, I'd like to ask you a question: Who are your teachers? There are obvious answers to that, such as your classroom instructors, your parents, your religious leaders, and artist mentors, among others. Let me suggest that you look at your art teachers even as those who are no longer living: not just through the legacy of their artworks, but through a kind of artistic genealogy. Who was your teacher's teacher, and your teacher's teacher's teacher? And what did those artists say to you?
My teacher's teacher's teacher was the great French sculptor Auguste Rodin, which makes each of you, in virtue of being my students today, Rodin's artistic great-great-grandchildren. What does Rodin have to say to you? He said it to Ivan Mestrovic, the great mid-20th century Croatian sculptor, who said it to his apprentice Kenneth Glenn who was my MFA professor who said it to me, and I say it to you, from Rodin: "I see you are very talented. Now, what are you going to do with it?"
Naturally, that is easier said than done, and it takes years of hard work to see that idea bear fruit. So, I would like to leave you with another question: Who are your students? Because, as an artist, even now, you and your work will necessarily inspire younger or less experienced artists. As an artist, it is vitally important to learn from your mentors. And then you will be ready to pass along, via your talent, what you have learned from them to those who will be looking up to you.