By Kirsten Coachman
In today's world, there's often talk of what it means to live authentically. In "Wolf," the newest film from writer-director Nathalie Biancheri ("Nocturnal") hitting theaters this weekend, comes an unusual tale of identity and the determination to stay true to one's self.
The film follows Jacob (George MacKay, "1917"), a young man who believes he's a wolf. His parents bring him to a treatment facility that focuses on individuals with species identity disorder in the hopes that their son's animalistic tendencies will subside. Jacob initially seems agreeable to the idea of "getting better" for his parents, though his longing to be outdoors remains evident throughout his stay.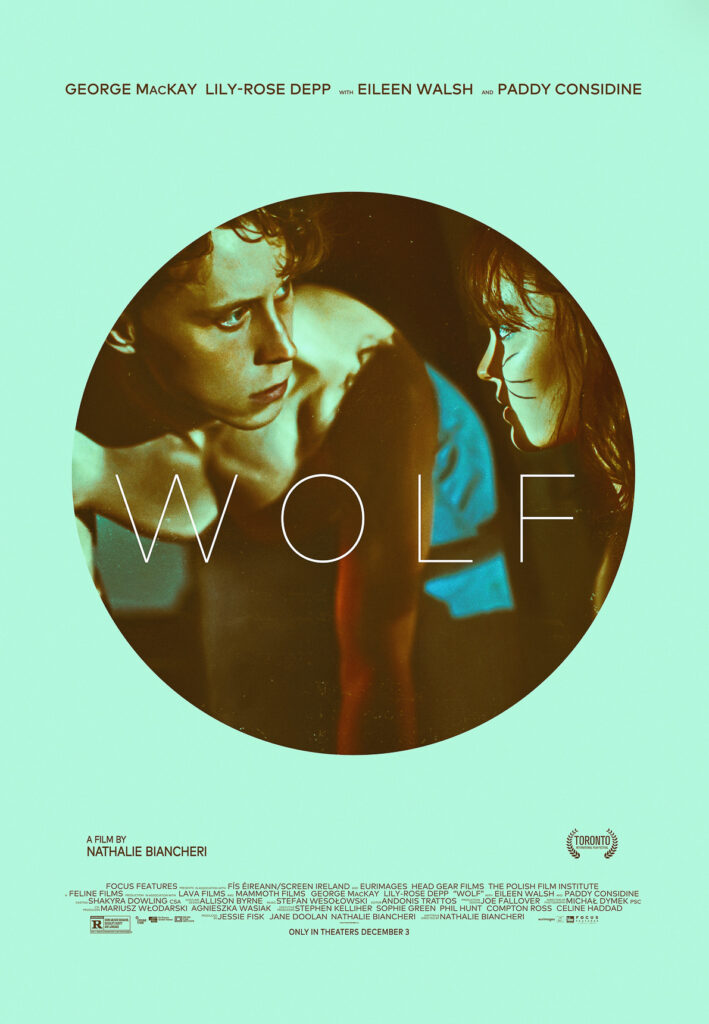 At the facility, Jacob finds himself among a group of uniformed patients who believe themselves to be a German Shepherd, a squirrel, a parrot, a panda, a spider, a duck, and a horse. Different methods of therapy are led by Dr. Angeli (Eileen Walsh, "Nicholas Nickleby") and Dr. Mann (Paddy Considine, "The World's End"), ranging from reaffirming statements and journaling to more dangerous physical practices to encourage the denouncement of animal behavior in the name of "curing" their patients.
In between sessions, patients have space in the facility to roam and be active. They're given tablets to play games on. "Technology reconnects us with our human sides," Annalisa/Panda (Karise Yansen, "Enterprice") explains to Jacob.
When Jacob crosses paths with Wildcat (Lily-Rose Depp, "Voyagers")—both on all fours—in the middle of the night, he doesn't suppress his need to howl. This unexpected connection and desire to "run wild together" fuels Jacob to embrace his full self, even in the face of consequences.
Though the film's initial premise could have been easily written off, those who stay engaged are rewarded with a tremendous performance from MacKay. The actor has a knack for picking roles that are distinct, and "Wolf" allows him to showcase his versatility. Even with minimal dialogue, he's able to thoroughly communicate to audiences what Jacob is experiencing.
In a therapy scene, Dr. Mann has Annalisa read Jacob's journal aloud for both him and Jacob to hear. The words on the page are filled with sorrow, as Jacob has described in detail how inadequate his human body is for being a wolf. "It is a constant reminder that I don't live in the body I should," he writes.
Throughout the scene, MacKay's facial expressions convey the shame Jacob feels in hearing his innermost thoughts read back to him. There's pain found in his eyes, slightly reddened by the sting of tears, which reveals how taxing the moment is for him.
When it comes to the physicality of his character, MacKay impressively goes all in. There's a striking transformation in his character when he prowls around on all fours. As MacKay travels along, he shifts his body in a manner that is recognizably animalistic.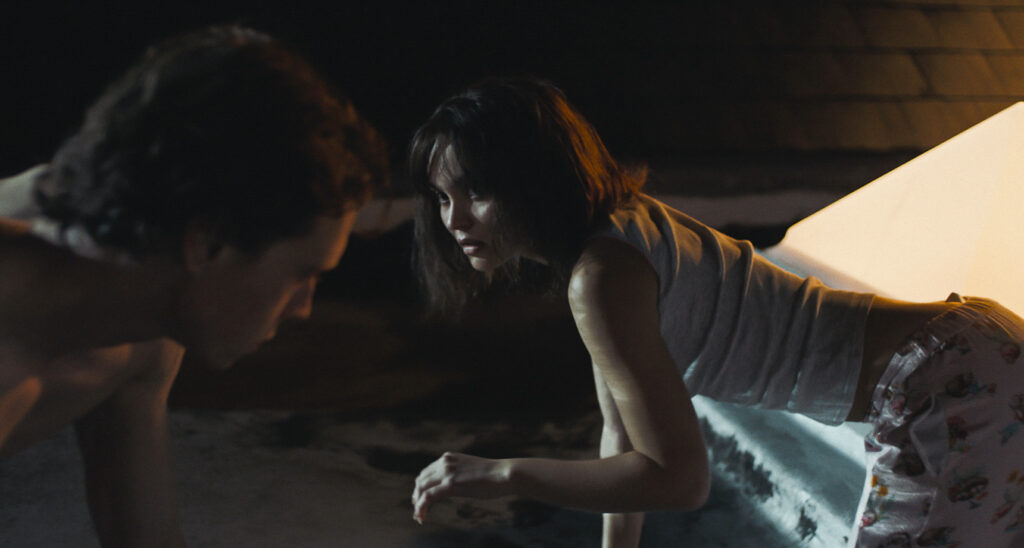 In a key moment between Jacob and Wildcat, they are outdoors in the middle of the night circling one another and taking each other in by smelling, pawing, and eventually trying to advance at one another. It's admittedly a strange sight, however, MacKay and Depp succeed in their unique display of on-screen chemistry through growing growls and hissing. 
Also, not to be overlooked performance-wise is Considine, who is genuinely terrifying as Dr. Mann. He amps up his character's presence and intimidation factor while using scare tactics on his patients.
Another standout is Fionn O'Shea ("Normal People"), who plays Rufus/German Shepherd. O'Shea embodies the "good boy" nature of his gold-star-earning character through fast-talking friendliness and people-pleasing efforts, like dancing full out during a group session.
Overall, "Wolf" proves to be a compellingly crafted outing from Biancheri. Her bold storytelling proves to be both a moving and surprising watch.
"Wolf" is now playing in theaters.