By Greta Chiocchetti
When Krithika Sengottaiyan, a textile design student in Academy of Art University's School of Fashion, entered Nasdaq's new design competition, she tried to manage her expectations.
"An idea was instantly planted in my mind like a seed when I read the prompt," said Sengottaiyan. "But I thought, so many people are going to submit—it's an international competition—so I'm probably not going to hear back. It was fun to participate, but I wasn't expecting anything to come out of it."
In a competition hosted by ARTS THREAD, a digital platform for emerging artists and designers, Nasdaq put out a call for art that illustrated, among other themes, how technology can break down barriers between us. Along with a $1,000 prize, there was another compelling incentive—the winning work would be recreated in large format and exhibited at the stock exchange company's new headquarters in New York City's Times Square for hundreds of thousands of visitors to see.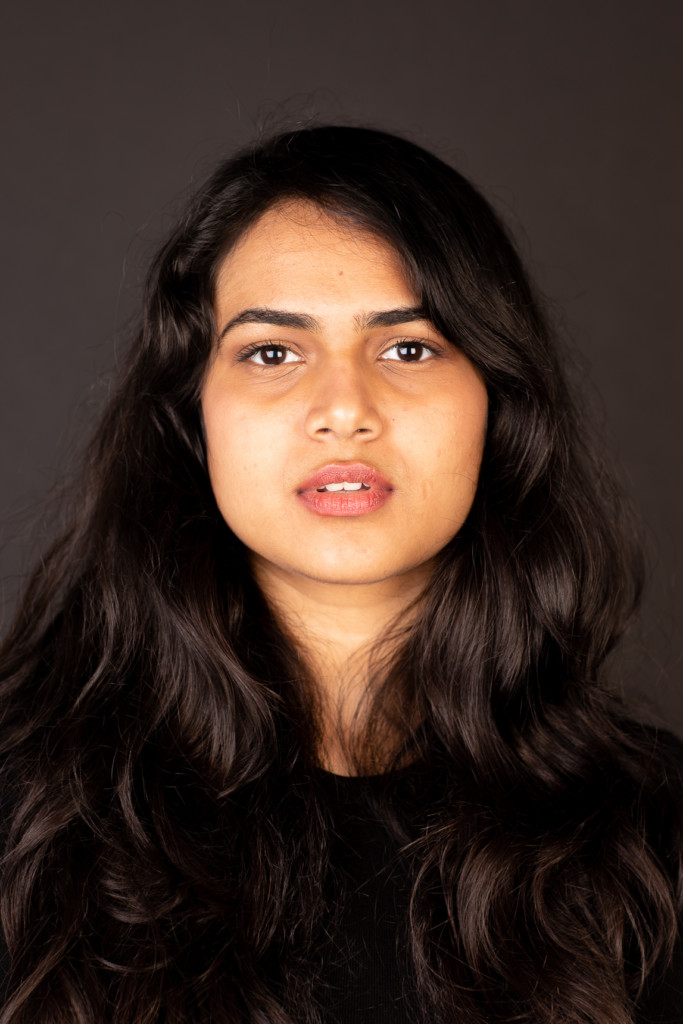 Sengottaiyan, who moved from India to San Francisco to study at the Academy's School of Fashion, stayed close to her loved ones across the globe with the help of FaceTime and messaging apps. After over a year in lockdown, she connected to her growing community in San Francisco the same way, despite the social distancing measures keeping them physically distant.
"With the pandemic, I haven't been home to see my parents in over two years. There are so many issues—social, political, economic—that have come to the surface over the past year," said Sengottaiyan. "But technology has helped us stay connected to each other and plugged in to what is going on in the world. It's making me feel reassured that everything's still there, in a sense."
Drawing on her own experience of connection through technology, Sengottaiyan created a heartwarming illustration of figures reaching out from within iPhone screens to hold hands and share common interests—represented by houseplants, baked goods, and books.
"As an international student, everything that I have here is because of friends and people I've met along the way who have helped me," said Sengottaiyan. "My submission is all about people sharing all that, from different communities and cultures and breaking down the barriers between us—especially in the weird times we're living in—through technology."
Though she stayed humble throughout the process, Sengottaiyan's instructor, Assistant Director of Textiles Rhona MacKenzie, reminded her that she had a great reason to be confident in her submission.
"I told her, 'This could win,'" said MacKenzie, who forwarded the competition details to students, including Sengottaiyan, over the 2020 holiday break. "A good thing about Krithika is that she's very humble; she doesn't brag about things. But this was just a beautiful illustration and one that I think appealed to a wide range of people—you have all different genders, sizes, ages, and races represented, which is just lovely. So, I told her to think positively—I'm a big believer in that—and that if she could imagine herself winning, she could win it."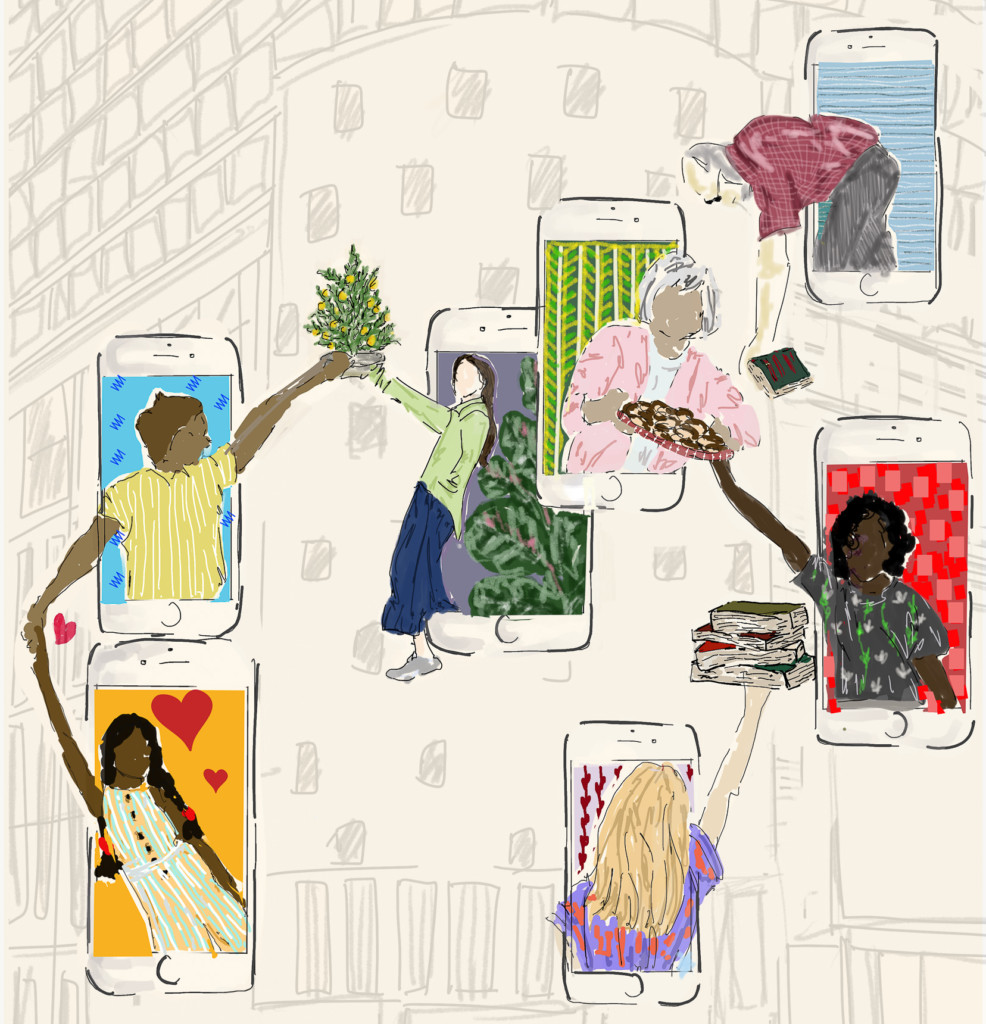 Months after sending in her illustration, Sengottaiyan was notified that her work had made it to the top 15 out of hundreds of submissions. When she didn't get any further updates for weeks, she figured the judges had gone with other finalists—until the email finally came while she was in MacKenzie's class.
"We were just screaming on the side," joked Sengottaiyan, who asked MacKenzie to join her in a breakout room on Zoom to share the good news. "The first things you think about when you think of America, at least for me, are the Statue of Liberty and Times Square and New York Fashion Week—I mean, how significant is it for me and my industry that my work will be there? It's unreal."
Though Sengottaiyan faced fierce competition in the Nasdaq competition, MacKenzie said she had the drive and skills to set her apart. "She takes her work very seriously," said MacKenzie. "She doesn't make excuses; she just does it and does it well."
In addition to spotlighting her as a designer, Sengottaiyan's work could bring additional exposure to the textile design department at the Academy, said MacKenzie.
"Our student's work being prominently displayed is wonderful for her and the department as well," said MacKenzie. "Hopefully, it will raise awareness about textile design because a lot of my students don't come in as textile design majors—they come in as fashion majors or something else and then fall in love with it after they take a class. And it shows the quality of work that's coming out of our school, which is good enough to be shown in Times Square."