By Greta Chiocchetti
In 2014, Mahshid Sadoughi was set to graduate with a Bachelor of Science degree in computer science from the Sharif University of Technology in Tehran, Iran when she realized that she didn't want to be a computer programmer at all.
"I wanted to be a creator," said Sadoughi. "I wanted to bring an idea to life and tell a story."
While Sadoughi says her time studying programming sharpened her problem-solving skills—a valuable asset regardless of what industry she would work in—she was missing the artistic side of things.
Sadoughi, whose longtime love of animation was cemented as a child watching and re-watching the behind-the-scenes footage of Disney classics like "The Lion King," forged a new path for herself when she decided to pursue her dream and study to become an animator herself. She flew across the globe to San Francisco in 2014 to enroll in the Academy of Art University's School of Animation & Visual Effects (ANM)—a move that Sadoughi admits made her family a bit nervous.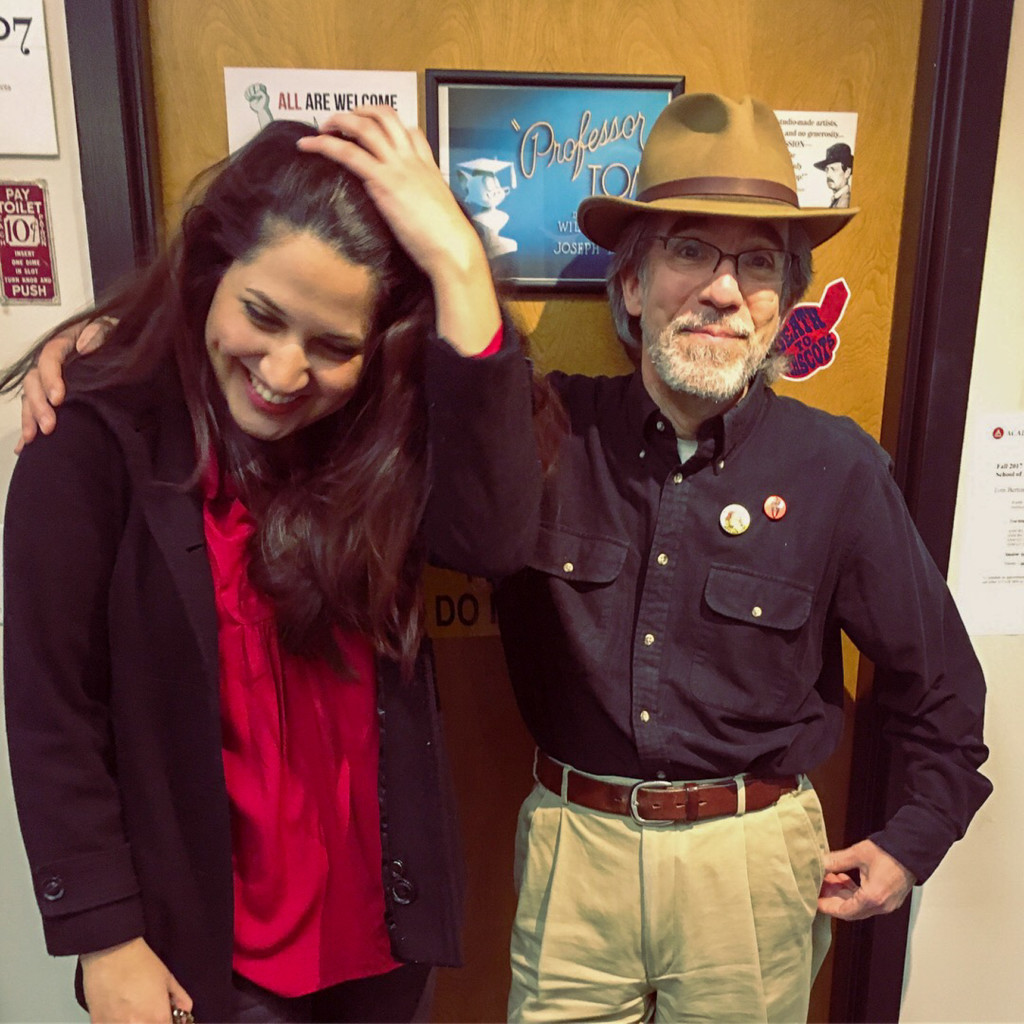 "The fact that they didn't know what was going to happen next, that really scared them," said Sadoughi. "Like a lot of parents, they were concerned about how hard it would be to make it in this industry. But I was really determined to do it."
While researching master's programs in California—the hub of industry activity in the U.S.—she was impressed by the success stories of alumni from the Academy. "There were [alumni] that worked at Industrial Light & Magic, at Pixar and Disney, and all these amazing studios that bring a lot to the table," said Mahshid. "I could learn from the best."
Sadoughi launched herself headfirst into the program. During her time at the Academy, she involved herself wherever she could—attending Tea Time Animation club meetings, holding a position as Graduate Student Representative for the 3-D animation department, and seeking out industry volunteer opportunities, including with CTN Animation eXpo. However, the single most influential decision during her time in graduate school was joining Studio X, a faculty-mentored course that simulates a real-world animation and visual effects production environment.
"Joining Studio X was one of the single best ways I prepared myself for the real world," said Sadoughi, who took on character animator and lead animator roles during her time in Studio X, working on short films "Junior Giants: Foodie Cats," "DIVE," and "Sweet Friendship." "It's not just how good you are, it's about being professional, meeting your deadlines, taking criticism well. All of those things are learned best with real-life experience."
Sadoughi's drive propelled her through her classes, along with the tight deadlines and industry-standard expectations of Studio X.
"She has a very strong work ethic," said ANM Graduate Associate Director George Pafnutieff. "In her plan for her degree, she met often with her leads, including myself. She tested her skills by taking courses outside her comfort zone—like an editing class—that she was very proud of and shared her final project with me. It was impressive!"
ANM Graduate Director Tom Bertino described Sadoughi as a "seeker and an achiever," noting that the most important factor in student success is their own drive and motivation.
"Mahshid eagerly sought feedback and input," said Bertino. "She had sufficient confidence in her own strength and independence to not shy away from always seeking more advice and knowledge."
Her hard work and determination paid off—after graduating in 2017, Sadoughi landed an apprenticeship at The Third Floor, Inc., an opportunity that allowed her to take part in major projects such as "Avengers: Endgame," the highest-grossing film of all time, and Marvel's new Disney+ series, "WandaVision."
Since taking her first industry job, Sadoughi has worked with several renowned studios on an impressive array of projects including "Lady and The Tramp," "Love and Monsters," and "Gen:LOCK." She also worked on visual effects for companies like Facebook and American Airlines.
"Every now and then, you get a student who you know, right off, is going to go places. It's a certain combination of focus, determination, and personal dynamism. Mahshid had all these things," said Bertino. "She was just into what she was doing, and she always sought more knowledge. A key part of her success was the way in which she actively explored beyond the standard territory … expanding not just her animation vocabulary, but her overall grasp of cinema and technology such as motion capture. This expanded versatility has played a key role in her current success."
Sadoughi, who now is taking on lead roles at visualization companies, looks back on her career change with satisfaction. "Even though the path was harder than I expected—the challenges to breaking into the industry are extraordinary—I feel a lot of confidence and relief that I've found my way," said Sadoughi. "And my parents share that relief. They're really proud of how I did it on my own. This is a very competitive career and you have to be prepared to jump through a lot of hoops."