By Greta Chiocchetti
In early September, residents of the Bay Area woke up to weather conditions that could only be described as a simulation of a morning on Mars.
Thick clouds of smoke from nearby wildfires hung ominously overhead, blocking out the sun and staining the sky a dark orange. Hazardous air quality kept locals indoors—and running air purifiers at full blast.
But not School of Photography (PH) student Christopher Bingham, who spent much of that Wednesday morning outside in the haze, photographing the people laboring in wine country's vineyards. 
"I want people to see the real wine industry," said Bingham of his motivation to capture those moments—and many others—in an ongoing documentary project. "Not the marketing version of the affluent person holding up their wine glass in a tasting room or at a three Michelin star restaurant."
Bingham, who returned to school to pursue his M.F.A. in the fall of 2017 after a 20-year-long career as a military pilot and then another 10 as a veteran's advocate in Sonoma County, focuses his work both on the beauty of wine country's landscapes as well as the workers who keep the industry running.
"We need people to tell the real stories. With all the divisiveness in our society and villainizing people of color, or of people who speak different languages or who have different nations of origin, it's really important that photojournalists expose our commonalities, rather than our differences. And the things that make us all human—that we all have," said Bingham.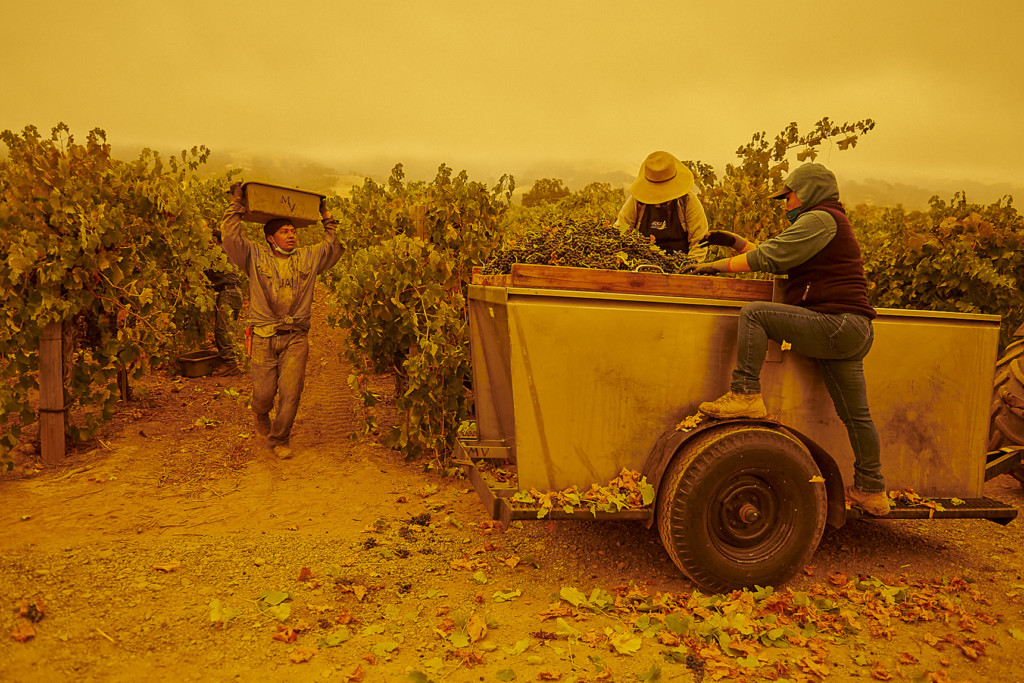 For Bingham, this first meant creating a rapport with the workers who kept his vineyard running—which gave him a more intimate view into who they were as people.
"What he's been able to do is really form a personal connection with his subjects, which allows him to portray them in a more authentic light," said Mark Murrmann, a PH instructor and photo editor at Mother Jones.
In an interview with Art U News, Bingham shared about his unconventional journey back to school and the photography project that brought him closer to the farmworkers in his own backyard.
Were you a creative kid growing up?
In retrospect, I was a creative kid. But I didn't realize it at the time. And as I look back, as I've done my own self-introspection on my prior life, one of my favorite things to do as a kid was finger painting. There was something—the textures, the colors, the tactile experience—I loved it. In high school, I was very much into architecture; architectural drafting was like the only subject in school that could really maintain my attention. It's always just been very intriguing to me. I had the good fortune of living in western Sonoma County, at the time that Christo and Jean-Claude did the running fence. So, from my backyard, I could see about 17 miles of the running fence. That experience was mesmerizing. It's always stuck with me.
My family always had great photography in the house, too. My grandfather worked for the Seattle Times for many years, and because one of his good friends was the chief photographer for the Times, I have a bunch of his large black-and-white prints in my house, and they surrounded me as a kid. They were always very important to my life.
And now, for me, photography is the adult version of finger painting. There's the colors, the tactile experience, the experience with creating. For me, it's just exploring the wonder of the world. I had done photography for a good chunk of my late teens, but it was really self-taught and experimental.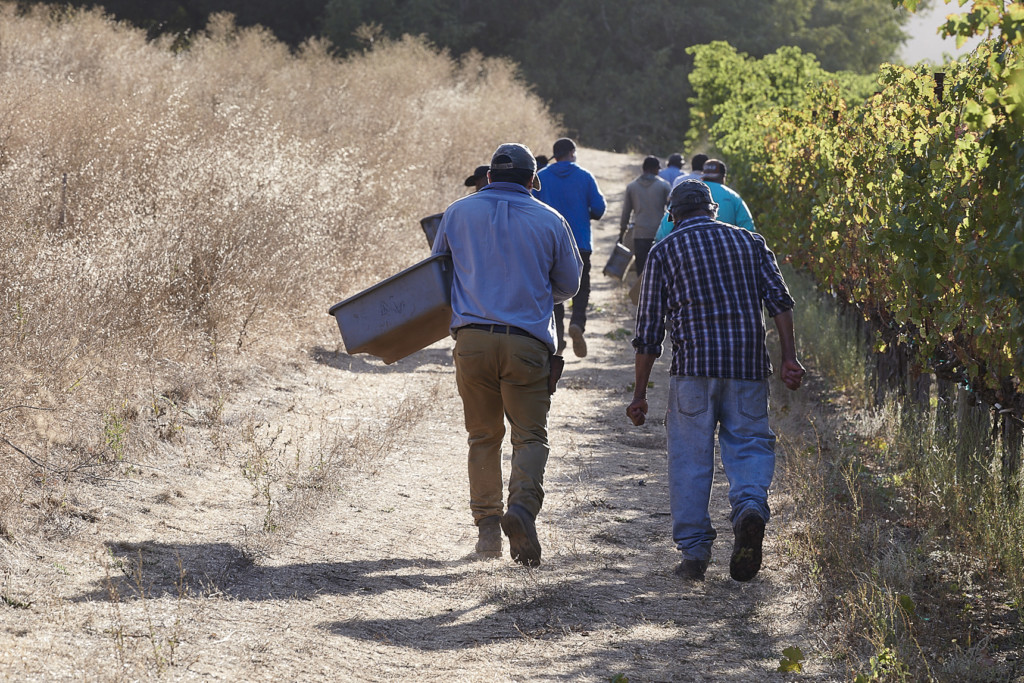 Tell me about your experience in the Navy and later in the Air Force. How did that lead to rediscovering your passion for photography?
I've always had the motto that when you come to a fork in the road, you take it.
I did 15 years as a Navy pilot. And then I went from being a Navy Commander to an Air Force Lieutenant Colonel. It was a total divergence from any traditional military career path. After I retired from the Air Force, I went to work for 10 years for the county of Sonoma as a veteran's advocate. So, I was the county veterans' service officer. And I managed a staff that helped veterans get benefits.
And then, at about the nine-and-a-half year point, I had a client who came to me for some guidance. He had just gotten his master's in photography from the Academy. And it was at the 10-year point working for the county and being over 55, I could retire. This light went off in my head—I could have my GI Bill benefits. It was a fork in the road that I needed to take. I did the application to the Academy and made that choice. My wife scratched her head a little bit, but she's been a trooper about it. I wish I had done it a lot earlier because it's been a really wonderful experience.
Did your time as a pilot inform your artistic approach in any way?
I was lucky enough to fly land-based aircrafts, so I did deployments to Sicily, all over South America, Asia, and Europe. I got to see a lot of the world. And so you see those different cultures and architecture—not laid out in a grid like in the U.S.—with curves and lines and colors, and it was just such a wonderful experience.
The other thing that was really, really intriguing for me is when you see the world from the air, it's a pretty cool thing. Most people have been on an airliner. You look out sideways and say, "Oh, that's pretty cool." When you have that view 180 degrees in front of you looking out over the cockpit of an airplane, it's spectacular. You get these great shapes and forms that are totally mesmerizing, and I could spend hours just looking down at the ground. Thank God for autopilot. Just the beauty of the Earth from above … it's just been a striking experience that has been formative in the way that I see the world through a camera at this point.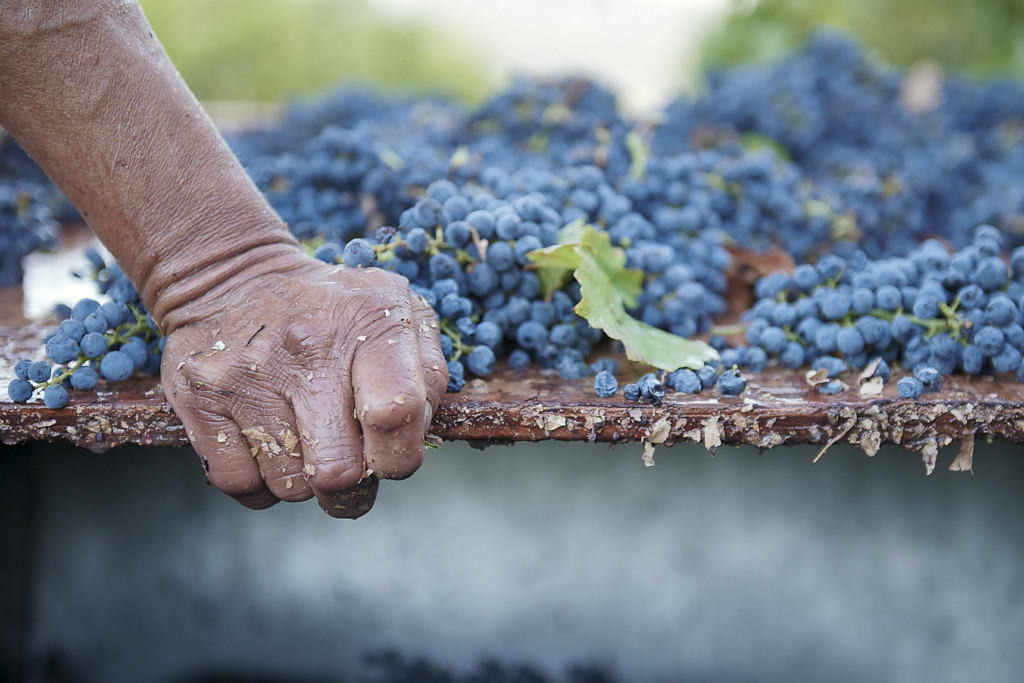 What attracted you to documentary photography rather than the fine art or portrait side?
All these genres basically overlap, right? And so, do I want to be in a studio shooting models? Not really—my passion is the world around me, and how the world intersects with the human, how the human intersects with the world. Does that bring in portraiture? Yes, environmental portraiture, which, as I've gotten closer to some of my subjects, I've been really pleased with some of the portraits that I've done in the field. But, doing shoots for art, for commerce is not for me. For me, it's really about my tactile experience of looking at the world around me, and whether it be landscape photography—which is kind of what I went into this hoping to do—but I found that it's great, the landscape is great, but how we intersect with that landscape is much more interesting and much more intriguing.
We're living through a pivotal moment in history. What does it mean for you to be a photojournalist right now?
I'll use the term "photojournalist" really loosely because as somebody who's relatively new in it, I have a pretty limited experience.
For me, because I was a hybrid student—some online, some work in San Francisco—and because I live up in northern California, I was driving my truck to the train station, taking the train to San Rafael, taking a bus from San Rafael to Larkspur, taking the ferry to San Francisco, and then walking to class. And just looking at the world and watching it with a greater degree of scrutiny was a wonderful experience. And initially, I was pretty standoffish, more outside looking in, and as I began to get a little closer to the subject matter, it's like the whole color of the world changed for me. And as I started to become more engaged with the world around me, instead of just looking at it as an outsider, it started looking pretty interesting.
With all the turmoil in the world, the competing economic interests, and the political intrigue—we need people to tell the real stories. And now we've gotten—as a culture—so spoon-fed on sanitized news, real news is important. And with all the divisiveness in our society, and villainizing people of color, or people who speak different languages or have different nations of origin, it's really important that other journalists expose our commonalities, rather than our differences—the things that make us all human, that we all have. It's really easy to villainize somebody for a nation of origin or a skin color or gender or sexual orientation. But we all have pride, we all have dignity. And if we can convince one person to change their attitude, we've made a world of difference.
What inspired you to explore the experience of farmworkers in Sonoma County?
My wife and I, in partnership with our parents, bought a vineyard in Alexander Valley in 1997. We ended up buying our parents out a number of years ago. So, I live on a vineyard in between Healdsburg and Geyserville. While I was still in the Navy and the Air Force, I'd see the workers in the vineyard on my way to work, and I'd give them a cursory wave. Finally, years later, I came to the realization that I never had a meaningful interaction, person-to-person, with any of these workers, and I realized, "Wow, that's a pretty big failure in your own humanity."
It became a project when I was taking Mark Murrmann's documentary photography class. I thought I was taking the easy way out by using the subject matter that was literally outside my back door, but little did I know that it was going to become a huge, multi-year learning experience for me. It's been a very emotional experience—I became much more human because of it.
I think my early photos were standoffish and almost patronizing. And those aren't in the project anymore. It's almost as if the project is sharing my experience of getting to know these folks.
I've met people that, with great pride, came up and said, "Yesterday, I became a United States citizen." And when you see somebody who barely speaks English, speaking with such great pride on that major milestone, it's a humbling experience, because [we citizens] take it for granted. And I've run into a guy who finally got his documentation, and he was able to get his first paycheck in his own name in 10 years. I've gotten to know the children of workers, I've gotten to know the parents of workers.
Sometimes we have to use Google Translate to communicate, but we get the common language of pride, dignity, and respect, and it's amazing that when you make yourself vulnerable how the interactions change. 
What are you hoping that people will take away from these images?
I want people to understand that there's a whole different wine industry out there and that it takes people to make it happen. And most of those people are people that are vilified in some parts of modern culture or the political spectrum. As I've gotten closer to my subjects, I'm really trying to engage their eyes. I want people to lock eyes with these people and see a piece of themselves in there. They may be different. But in there, there's pride and dignity. I try to create that in portraiture that I do with people that I've worked with. Other parts of the project are environmental portraiture. But as far as the project, it's gone from more towards the modern culture version of the wine industry to the human industry. I want people to find commonality.