By Nina Tabios
On August 12, three Academy of Art University students were featured in the Southwest Art 21 Under 31, a special issue highlighting the next generation of American Western Art. Works were selected and submitted from candidates all across the continental U.S., ranging in subject and style, from cityscapes and cowboys to surrealism and still life.
The 21 Under 31 list was first introduced in 2000 as a way for Southwest Art editors to discover emerging talent from its network of art galleries, art schools, ateliers, and instructor workshops. Many candidates are either still in college, recently graduated, or continuing education, and for years, School of Fine Art Executive Director of Painting & Printmaking Craig Nelson offered up his recommendations.
"There are probably two or three prestigious fine art magazines out there and Southwest ranks at the top," Nelson said. "It's got one of the highest readerships and we want to give Southwest Art the students who we think are going to make a name for themselves."
This year, Nelson selected B.F.A. painting student Amber Biscevic as well as M.F.A. painting graduate Yige Xie and M.F.A. painting student Xindi Zhao. Their work can be found in Southwest Art's online gallery and September print issue, and all three consider this a proud moment.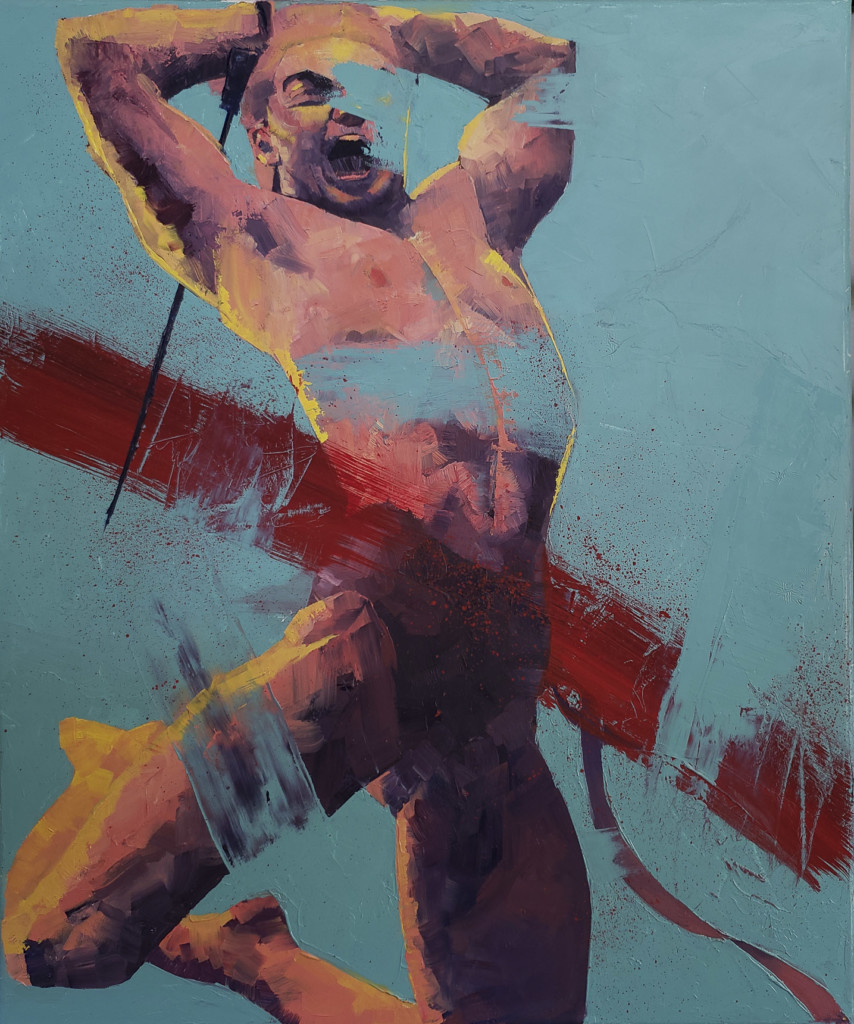 "There's validation there that I've needed. There's the whole imposter syndrome thing that I think almost everyone that goes to this school probably feels to some degree and just feeling like other people think of me as an artist means a lot," said Biscevic, whose oil painting "Tension" made it into the magazine.
It's also hard to imagine the bright blue palette of Biscevic's piece not catching the eye of editors. Inspired by aggressive movement, this piece was meant to encourage the San Mateo-based painter to step out of her comfort zone, as she was being instructed to "do something you regret, something that scares you."
"Try weird things intentionally to see if it'll work or follow your gut, even if your gut says, 'Slash a streak of red across the whole thing,'" Biscevic recalled. The risk paid off. Along with winning the third-place abstract award at the 2020 Spring Show, "Tension" was also her first sale. "That was the first time I had ever sold one of my paintings before, other than friends or family, so that was the epitome of feeling like I'm actually doing the thing."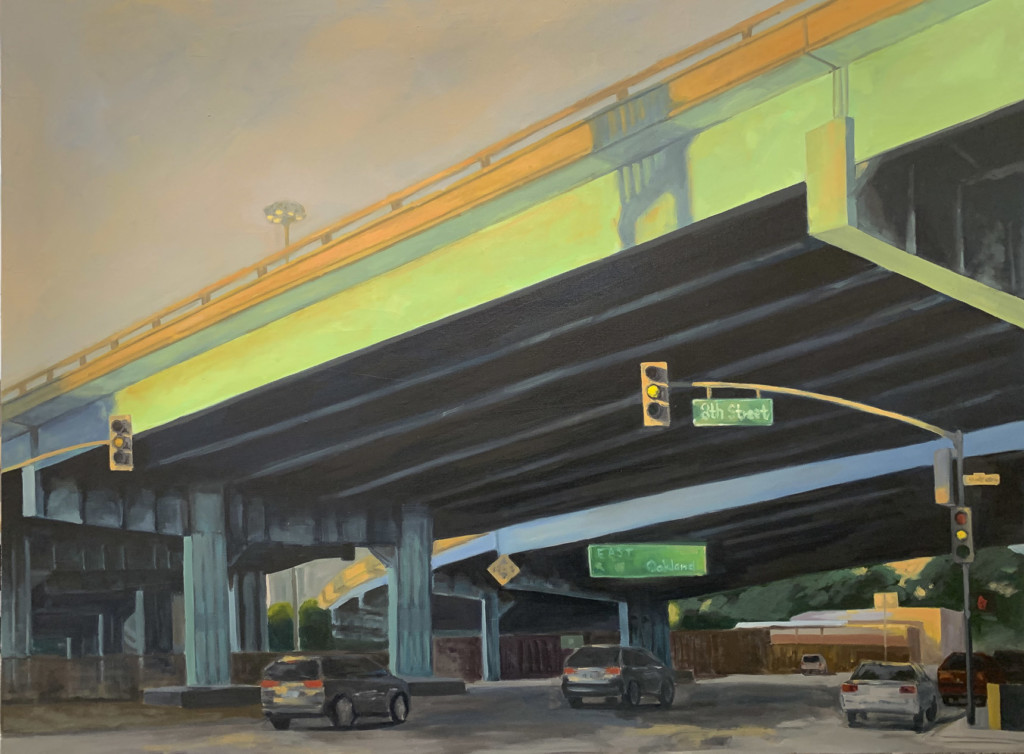 Both Zhao and Xie felt humbled in being named as two of the 21 chosen artists. Zhao, whose "Sunshine on Highway" cityscape painting depicts a San Francisco scene not too far from where he lives, said painting has always allowed him to freely express interest in architecture. Usually wandering around the city with his camera, Zhao captures views to paint later. 
"Living in Europe motivated me to learn about all kinds of new topics including sculpture, architecture, film, and animation," said Zhao, recalling a semester spent in Florence, Italy. "I enjoyed walking around the city looking for distinctive architectural styles, something vintage. Many of the buildings have traces of sculpture which explains the evolution and process of history."
For Xie, being accepted into the 21 Under 31 was something she intended to do for years ("I'm 27, I'm still under 30. I think I should do it right now," she chuckled) and with an assist from Nelson, she finally landed a spot.
"I've been doing my art for a really long time and this recognition felt like someone saying, 'You're doing a really great job,'" said Xie, who graduated this past spring and has since moved back home to China. Her submitted piece, "Yellow Truck," which received a first-place still life award at the 2020 Spring Show, is part of a series dedicated to the toys that remind us of simpler times.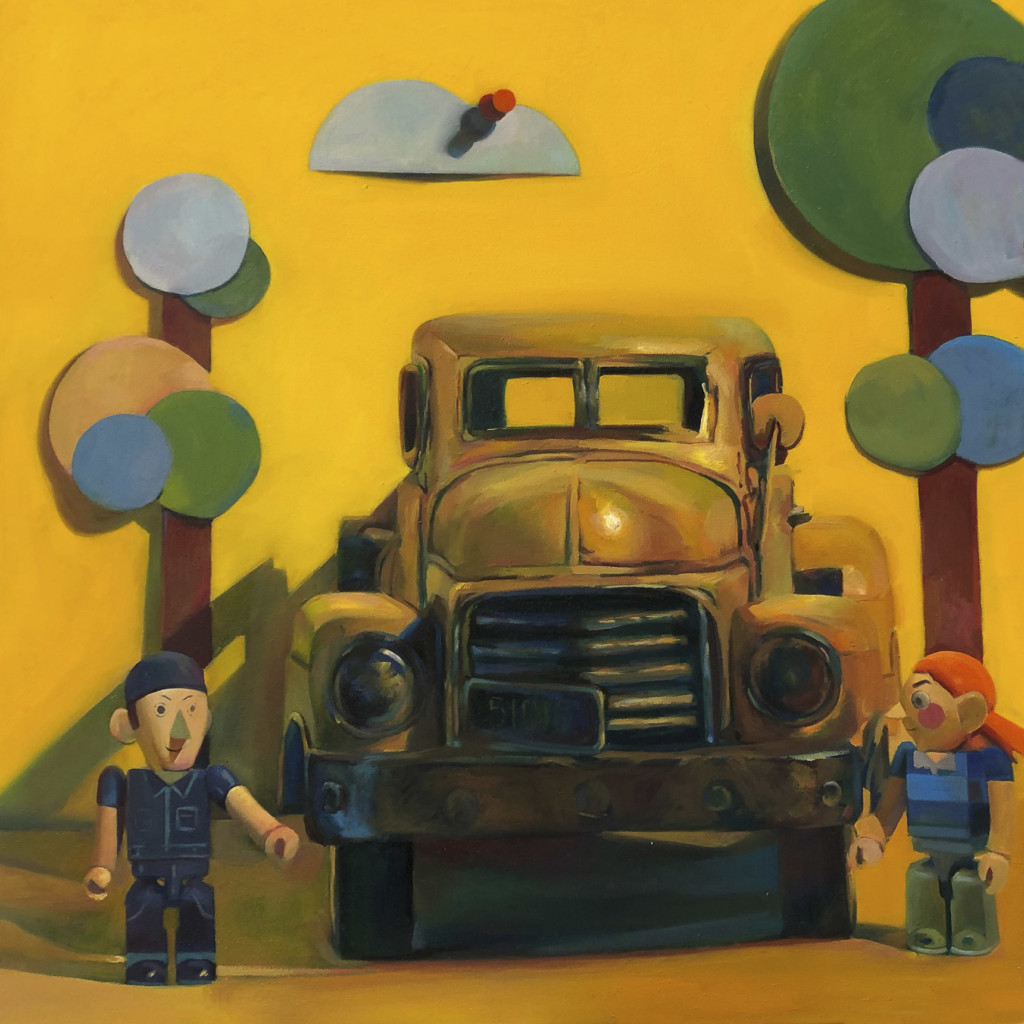 "The goal of my work is to monumentalize simple objects using color, scale, and storytelling to transform the subject into something else entirely," she said. "There is a feeling of nostalgia we remember. Creating an image in a larger than life scale and simple narrative helps me to explore the importance of sentimental objects and the ways we tie them to our precise memories."
A nod in the Southwest Art list is just a hint at Xie's goals moving forward. Currently, she is creating more artwork for a group exhibition next year in Beijing and Shenzhen. In three years, she hopes to have her own solo exhibition; in five, Xie wants to come back out west.
"When I was doing my bachelor's, I wasn't thinking, 'I can become an artist.' But when I kept painting during my master's, I realized, 'Okay, maybe I can do this,' and it encouraged me to keep doing art," she said. "I have been in America for the last eight years and there are people here who know what I am doing. I don't want to give up on that."