Leading up to her graduation in 2014, Academy of Art Women's Basketball alumna Ariel Dale nervously sat in the office of Jan Yanehiro, director of the School of Communications & Media Technologies (COM).
"I'm afraid to graduate and scared to enter the real world," Dale said. "I have no idea how to find a job, much less one I will enjoy."
"Show your personality," Yanehiro reminded her. "If you're confident, you're going to be great at whatever you choose."
Today, Dale is a proud art, web design, and yearbook teacher at Madison Park Academy in Oakland. An accomplished student-athlete and contributing member to ART U's first Pacific West Conference Tournament Championship, Dale has discovered her passion for guiding young students and continues to bring the hands-on education she gained within COM.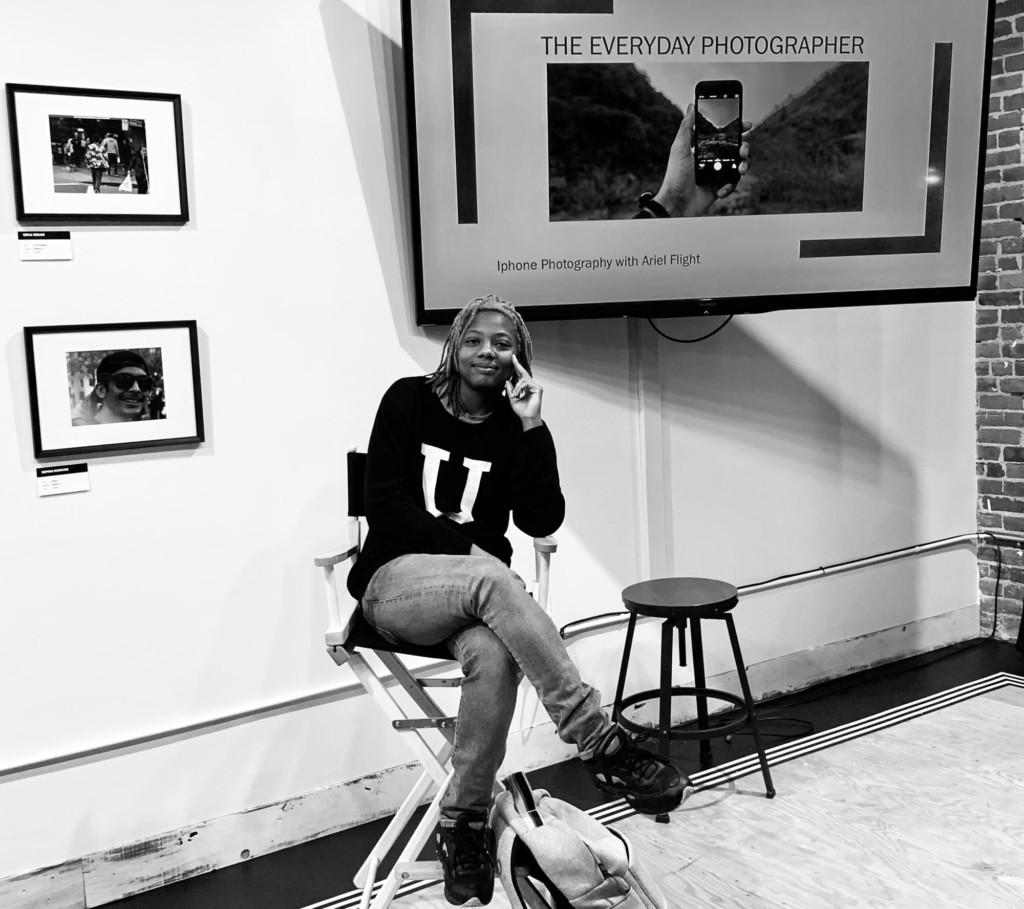 "The Communications & Media Technologies program is a great program to be a part of at the Academy of Art," Dale said. "Jan and [Co-Director] Steve Kotton take you under their wing and provide the guidance and resources to find your way after graduation. I was honestly so afraid to leave school. I loved being a student, showing up to class and working with a team. These were things I was good at. These characteristics, these work habits have stuck over time."
Dale described her post-graduation life as initially "full of trials, job searches, failures and, ultimately, growth." She worked for various small media companies, a promotions company, and interned at 95.7 The Game, but remained on the hunt for something that resonated more.
"I learned that these jobs were stepping stones and from each I took away something new," Dale said. "Most importantly, I learned not to be so hard on myself."
Resolving to focus inward, Dale reflected on her skills and began building her portfolio for a job that would match her talents. Qualities that had manifested as a student-athlete became her concentration. Dale's creativity, leadership, team-oriented nature, and expertise with multimedia would mix with her love of working with young people as she explored the job market and found, for the first time, she "was able to choose a job and it turned out to be a life-changer."
In 2018, Dale began at Youth Radio (now YR Media) as a multimedia producer and assistant producer for the youth program. As she put her degree to work alongside Executive Director Jabari Gray and the national network of young journalists and artists collaborating to create impactful content, Dale began to see new doors open up. One of those doors revealed her second dream job with Youth Beat at KDOL-TV. While still contracted with Youth Radio, she was hired as a media and photography after-school teacher, venturing out on multiple Youth Beat projects to represent the program and the Oakland youth.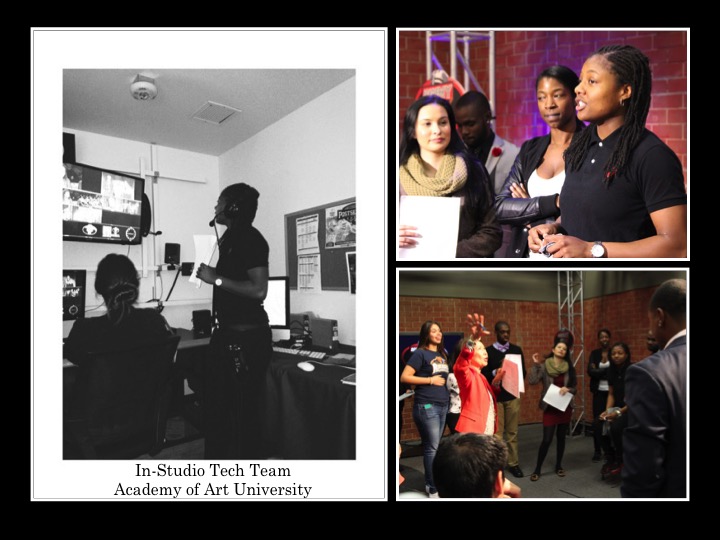 "I worked with students who had the same passion and dreams that I did as a kid and was able to guide them in the same way I had once been guided – it gave me purpose," Dale said. "I became totally involved and was probably a bit in over my head, but the kids kept me going. My students made me fall in love with teaching."
One of Dale's projects involved her with an event, "SC30 Under Armour," spearheaded by professional basketball athlete Stephen Curry of the Golden State Warriors and the apparel company that sponsors him. Prior to the team's departure to San Francisco, Curry ensured development opportunities for the youth of Oakland through this campaign which inevitably crossed paths with Youth Beat and suddenly Dale found herself calling parents, making permission slips, and even personally transporting nearly 20 students from East Oakland for the field trip on a Saturday morning.
"I just wanted them be a part of this amazing opportunity," Dale said. "I take pride in being a teacher. I love watching the students grow and thrive and show pride in their hard work. I want them to know that someone believes in them and genuinely cares about their future."
Under Armour brought out Time Magazine photographer Devin Allen, along with a few other well-known Bay Area photographers, and these professionals took time out to teach the students high quality iPhone photography. With the goal of capturing Oakland through "the eyes of the youth," the lessons taught the students how to use their cameras to take portraits and neighborhood still-life photos. Dale's students, who ranged from ages 12 to 17 and seventh to 11th grade, would go on to partake in their first photography show thereafter.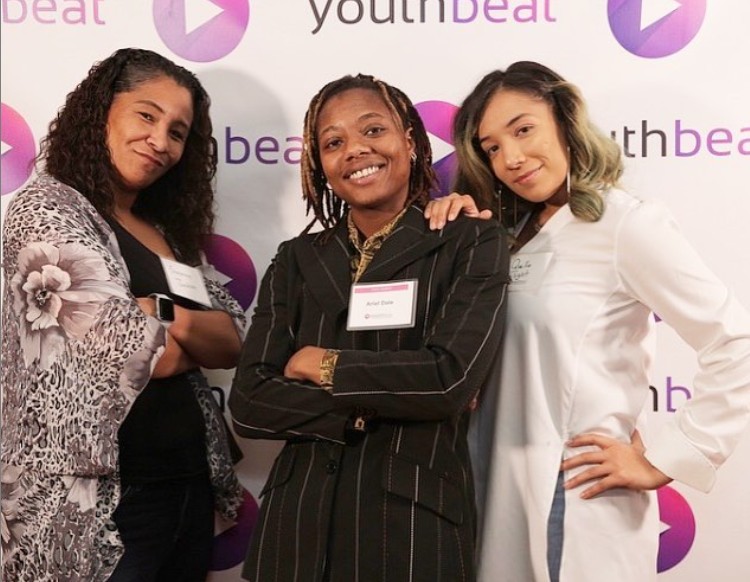 "Every student was able to submit a photo to be displayed in the 30 x 30 campaign store," Dale said. "The students were invited back to speak to a crowd of people, including their families, and were asked to explain their art pieces in detail. I knew at that moment this was the right job for me!"
Understanding the challenges that come with students who often cannot leave East Oakland, Dale remained determined to enrich the lives of the youth and soon found herself on location for Youth Beat and KDOL-TV at Madison Park Academy within the Oakland Unified School District. Recognizing Dale's investment in her students, the school's principle offered her an opportunity to join the staff and Dale has thrived teaching middle school Art as well as Web Design and Yearbook at the high school level ever since.
"Life is what you make it," Dale said. "When you teach, you fall in love with it, if it's for you. I love teaching! It's everything I want in a job. I am proud of my work. Dr. Lucinda Taylor saw something in me I did not see in myself. Teaching has taught me what it means to be a true leader and lead by example. I want to thank Dr. Taylor for giving me an opportunity to shed light on and share passion with the students at Madison Park Academy. I am dedicated and excited about it every day."
As the COVID-19 pandemic has forced creative solutions particularly in the realm of education, Dale now finds herself on daily Zoom sessions, teaching students how to use their skills at home and how to adapt to working in a different environment.
"I think the pandemic has been very tough on the youth and almost makes them lose hope on going back to 'normal' or finding things to look forward to," Dale said. "My goal has been to change their perspective a little; show them how powerful knowledge can be, how learning can be exciting no matter the place. Technology is changing the world and I want them to see what it can do for them, all while they are learning to adapt to 'new normals.' My hope is that they'll realize that it doesn't have to change their goals."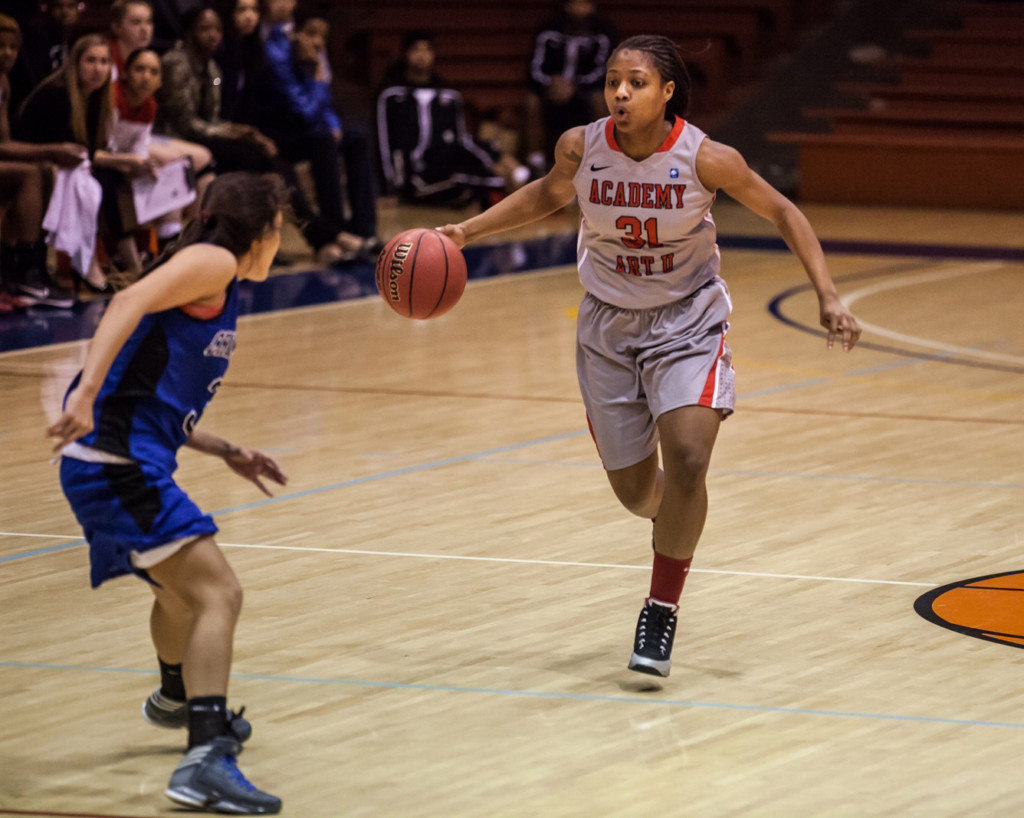 Leadership was very much a hallmark of Dale's career in her time on the court with the Urban Knights. A junior transfer from NCAA Division I Fordham University, Dale immediately demonstrated her versatility en route to being named 2011-12 All-PacWest Second Team. The following year, she guided the program to its first PacWest Conference Tournament Championship in ART U history, securing PacWest Conference Tournament Team honors as well as 2012-13 All-PacWest Third Team while becoming the only play ever to collect 100+ offensive rebounds and 80+ steals in a single season. Over the course of her career, Dale was a nine-time PacWest weekly honoree and remains among the program's top 10 in career rebounds (347), assists (155), and steals (148) despite playing only two years with Academy of Art.
"I still live by the student-athlete code," Dale said. "You must have 'discipline, persistence, purpose, and the will to win.' I believe being a student-athlete can shape and prepare you for life as an adult and life in the real world. Discipline, time management, and swagger are all key aspects to being successful. I have learned these habits on and off the court. I carry them with me daily. I honestly miss playing competitively so much."
Dale will continue following her passion for teaching and her relentless mentality will undoubtedly bring her more success with a fitting dream down the road.
"Right now, I love teaching," Dale said. "I like the security and the consistency in my days. I love running a business and working with a passion. I plan to stay here for a while just learning and growing and enjoying the benefits of having a job that I love. In time, I plan on opening my own jewelry store and collaborating with professional football athlete Marshawn Lynch's' BEAST MODE brand in downtown Oakland."
To the aspiring Academy of Art student-athlete, Dale's advice fixes on the preparation and training essential to building a champion.
"Focus and discipline will take you a long way a lot faster," Dale said. "Something I wish I did was put forth more effort into every project, every homework assignment, all the tests, because the Academy is really preparing you. The more practice you've had, the better your portfolio will be. Today's resume is all about experience. The better prepared you are to present to a top company, the better chance you have at getting the job you want. Don't talk about it – study, work hard, and prepare yourself to show off all the skills you have learned along the way."