By Caroline Andrade

Hitting theaters this weekend is "Emma.," the newest period comedy adaptation of Jane Austen's novel published in 1815. Following in the footsteps of 1995's "Clueless" with Alicia Silverstone and 1996's "Emma" with Gwyneth Paltrow, the Autumn de Wilde-helmed film is full of comedic moments and misunderstandings.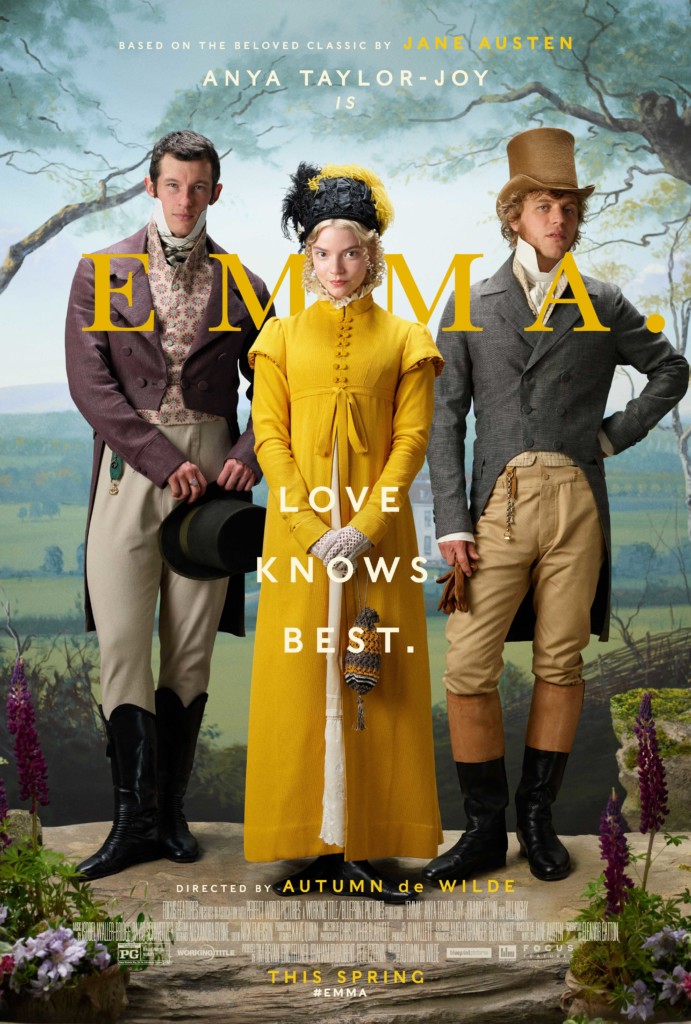 The film opens with Emma (Anya Taylor-Joy) saying goodbye to her dear friend and former governess Mrs. Weston (Gemma Whelan) who is getting married to Mr. Weston (Rupert Graves). Emma, currently 21, lives in her father's glorious estate and loves to meddle in the love lives of people. She decides to put her matchmaking skills to test, calling it "the greatest amusement in the world." 

Her first project involves Harriet Smith (Mia Goth), an orphan girl boarding at a girl's school. Harriet shares her love for Mr. Martin (Connor Swindells), a humble farmer, who loves her the same. Emma does not like the idea of Harriet being interested in a farmer and tries to fix her up with clergyman Mr. Elton (Josh O'Connor). While it is apparent that Emma is not great at matchmaking; she believes otherwise. Her childhood friend George Knightley (Johnny Flynn) is not supportive of her meddling in the naive Harriet's love life and calls her out about this matter on several occasions. 

"Emma." is the feature film directorial debut for de Wilde. While another film adaptation of the Austen novel is certainly an ambitious task—it doesn't disappoint. Every minute detail of the world that Emma lives within is depicted with care, including the use of fire screens, which prompted laughter from the audience.

The film's comedy and charm is heightened by the performances of the cast. Taylor-Joy is simply brilliant in the titular role of Emma. The supporting cast is equally delightful, featuring noteworthy performances from Amber Anderson, Miranda Hart, and Tanya Reynolds. 
"Emma." is now playing in San Francisco.