Director Alma Har'el discusses her feature narrative debut and collaborating with Shia LaBeouf
By Kirsten Coachman

There are films that simply pull on your heartstrings and then there is the deeply human and emotional journey of "Honey Boy," a semi-autobiographical film written by actor Shia LaBeouf ("The Peanut Butter Falcon") and directed by Alma Har'el ("Bombay Beach").

Otis Lort (Lucas Hedges, "Manchester by the Sea"), a notable 22-year-old actor, is sent to rehab in 2005 following a night of volatile behavior that results in him flipping his car and getting arrested. As Otis confronts his inner-turmoil, the film flashes back to his tumultuous childhood, where 12-year-old Otis (Noah Jupe, "A Quiet Place") is having a career come up on a popular TV sitcom in 1995. During this time, he lives with his father James (LaBeouf), an ex-con and former rodeo clown, who serves as his chaperone on-set.

While a film like this could have potentially rung hollow, LaBeouf's retelling doesn't let himself off the hook for past indiscretions, instead, he allows for an inspired cinematic exploration in the caring hands of Har'el. Academy Art U News had the privilege of sitting down with the director last month to discuss the making of "Honey Boy."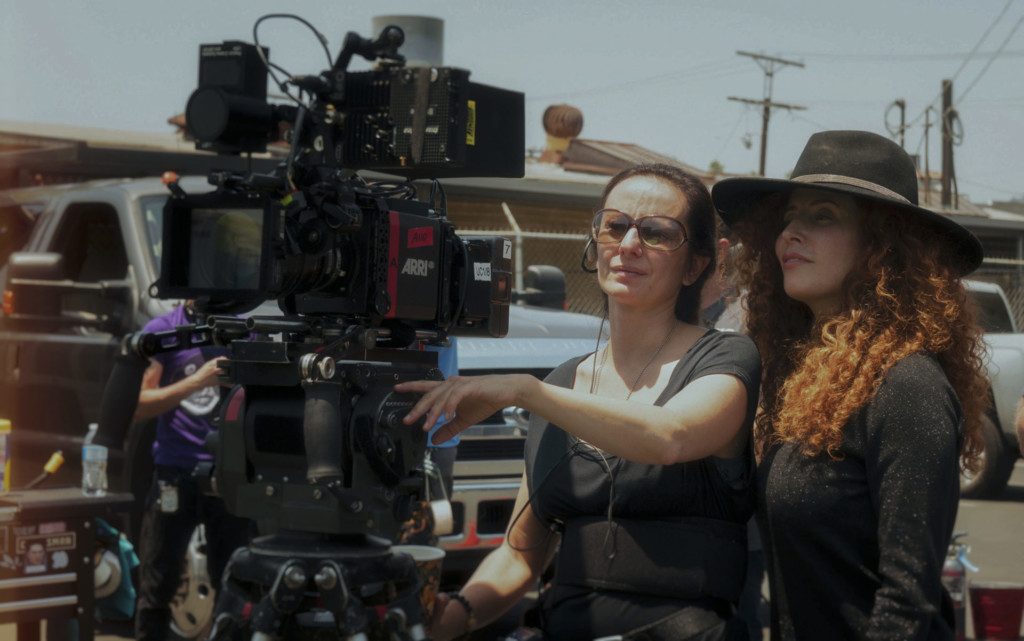 Har'el first received the script for what would eventually become "Honey Boy" from LaBeouf while he was in court-ordered rehab. His therapist advised him to write "about his memories in this period of his life which seemed to be tied into his diagnosis of PTSD," explained Har'el. The actor had written out his memories formatted as a script, and sent it to the director.

"I think he, at the time, thought nobody wants to work with him again and was sending it to me to get some feedback," said Ha'rel, sharing that she felt LaBeouf knew that he could be on to something with his writing. "It was really when I read it and said, 'We have to make this film and you have to play your father,' that it became real."

It took some convincing to get LaBeouf on board, who was unsure if they'd be able to find anyone willing to make the film. Har'el, however, came to view her feature narrative debut as a continuation of the projects they previously collaborated on: the Sigur Rós "Fjögur Píanó" music video and her sophomore documentary feature, "LoveTrue," for which the actor served as one of the executive producers. 
"['LoveTrue'] had literally psychodrama in it and scenes with people playing with their younger selves. And the therapist on set was a psychodrama therapist doing the scenes with us," said Har'el. "So to that degree, him stepping into a room and playing with a younger self was very much familiar to both of us as a concept, but nothing can prepare you really to enter the gates of trauma [playing] your father."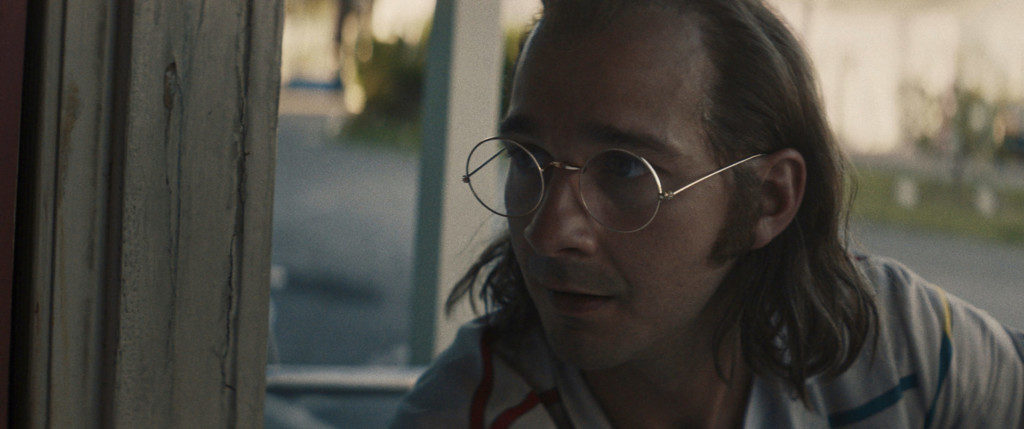 LaBeouf disappears into the role of James, masked by a thinning mullet adorned with long sideburns, a noticeable paunch, and glasses, pulling no punches as Otis' emotionally abusive father. Even though James' faults are on display, they are rooted in his own insecurities, humanizing him to the audience. Har'el revealed that her approach was to take things a day at a time, recognizing that the task at hand was both "really challenging and sometimes almost dangerous to [LaBeouf's] psyche," but ultimately, it was a cathartic experience for the actor.

"This was an actual cathartic act that was happening in front of the camera and being captured," the director said. "That kind of rawness was something that I'm very thankful that I got to film and I'm really interested in. I think my interest in cinema is always about finding ways to give value to the viewer that goes beyond just sitting there and observing, but really triggering parts of yourself that you can definitely work with while you're watching."

With LaBeouf in place as James, Har'el turned her focus to casting the older version of Otis. She was looking for an actor that could "capture some of Shia's energy and complexity and relationship to the craft," but also be able to create a performance that wasn't just an impersonation of LaBeouf. Upon meeting with Hedges, the director said that she knew that she found her 22-year-old Otis.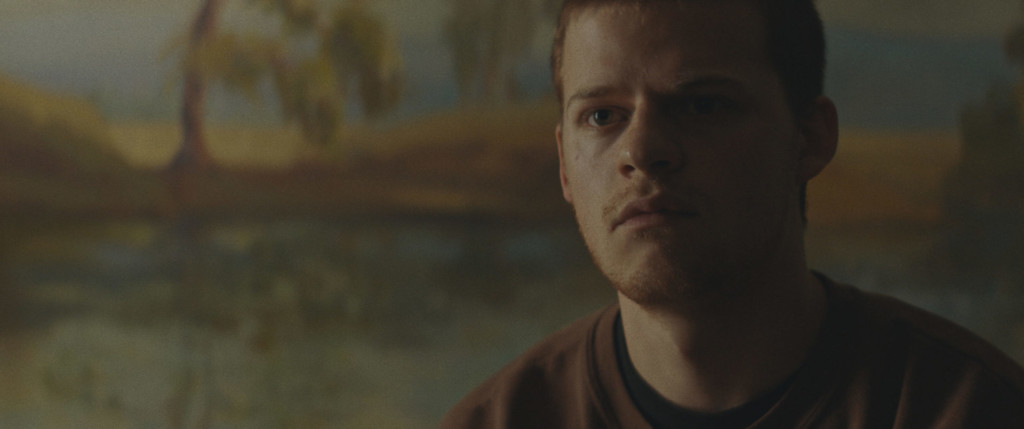 "Shia meant something to him on a very deep level and was an actor that he looked up to," Har'el said of Hedges. "He is such a brilliant young man who I think hasn't even started to scratch the thousands of characters that live inside him."

In stepping into the role of older Otis, Hedges has solidified himself as one of the best young actors in film today. Most of Hedges' scenes take place at the rehab Otis is sent to, and he delivers a striking performance full of depth and fury, that truly stands apart from his previous work.

"He had an ability to borrow and parts of his speech really kind of threw you into glimpses of [Shia]," said Har'el. "Even though he wasn't doing an impression of Shia, I felt like I could see Shia all the time. So I knew he should do it."

Casting 12-year-old Otis was a bit more of a trying process. The director saw over 300 kids for the part and even considered casting an unknown actor in the role. After viewing Jupe's audition tape, Har'el confessed it was the first time that hearing the dialogue from the film made her cry and he flew in to audition with LaBeouf. According to Har'el, upon Jupe's arrival at the audition, he and LaBeouf jumped into a scene outside in the parking lot, which she recorded on her phone.

"I was like, 'Okay, we have a film,'" said Har'el. "There was just no going back. It was just clear that they are father and son."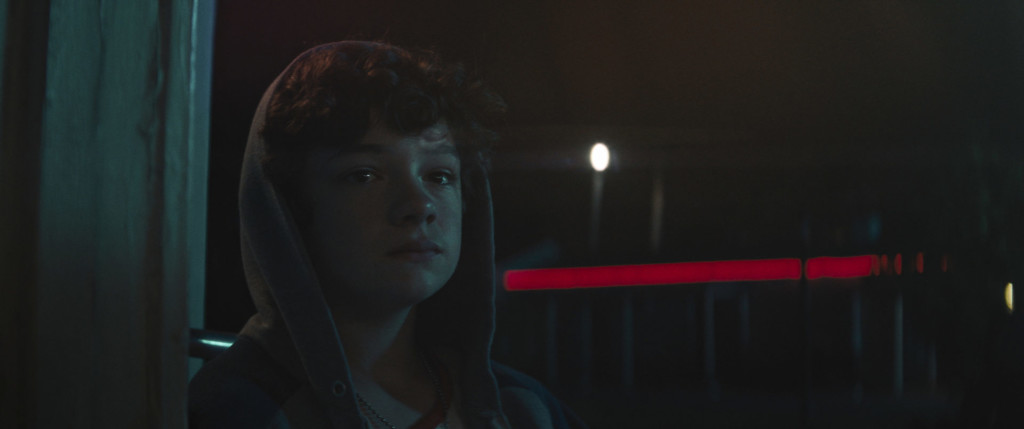 Jupe is an absolute revelation and the emotional core of the film as younger Otis, and his performance proved that he was more than capable of holding his own in scenes opposite LaBeouf, especially in the moments where things became heated between their characters. He's certainly a talent to keep an eye on in the coming years.

To prepare for the film, both Jupe and Hedges started getting to know one another as they worked on their respective versions of Otis during rehearsals, which took place three months prior to filming.

"We worked on a lot of physical aspects of who Otis is, so they could both have similar mannerisms and things that they could both do," said Har'el, adding that the two actors shared the same speech coach.

They both also spent a good amount of time with LaBeouf. Har'el said he and Jupe spent almost every day together. The time the actors spent building their offscreen relationships was beneficial for when it was time for the camera to start rolling.

"When we stepped onto the set, there was so much intimacy and so much safety, and so much texture and history to those relationships," said Har'el, whose cast's affection for one another was also apparent when the film made its rounds on the festival circuit earlier this year. "It's on the screen and I think you could see it, but also now when we meet [for] the press conferences, press junkets and all of that—you can see the love that was on that set."

"Honey Boy" is now playing in San Francisco.