School of Motion Pictures & Television alumnus Juan Diego Escobar Alzate premiered his first film at prestigious fantasy film festival and announces North American distribution
By Cristina Schreil
Director Juan Diego Escobar Alzate wanted to ruminate on big topics: God, spirituality, nature, and humanity's fraught, tenuous relationship with it all. Throw in a clandestine mountain community, a child suddenly believed to be their messiah, and earth-shattering questions about pleasure, love, femininity, inner freedom, and the devil—and you have a chilling horror film. It's also one that's just garnered recognition from a top international festival.

"Luz" or "Luz: The Flower of Evil," as it will be called in North America and English-speaking countries, is the first feature film by Colombian director Escobar Alzate. The fantasy western recently premiered at Sitges, the International Fantastic Film Festival of Catalonia in October, where it entered the main competition. Sitges has long been touted as the Oscars of the fantasy and genre film world and where work by names like Guillermo del Toro and Darren Aronofsky have been honored. "For a genre director, we all dream of this," Escobar Alzate said just days before heading to Spain for the 2019 festival. "I've never dreamed of the Oscars or Sundance; I've always dreamt of Sitges."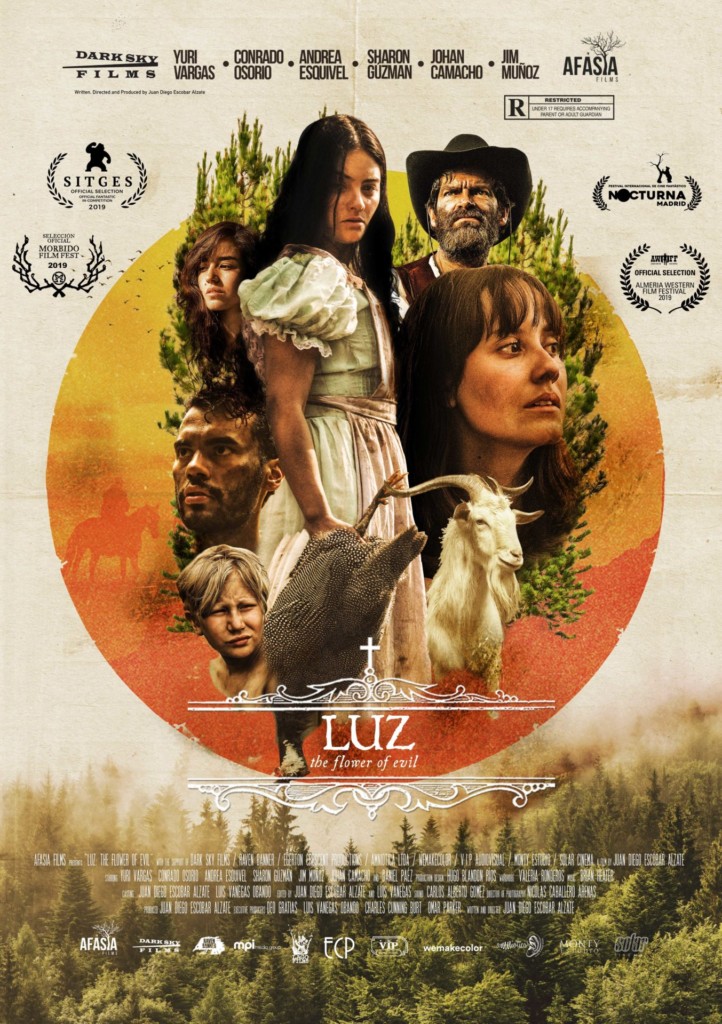 Upon attending Sitges, Escobar Alzate's production company Afasia Films had even more good news to share. They recently signed with two distributors for "Luz": top genre representative Raven Banner Entertainment, which will handle Canadian distribution, and Dark Sky Films, which will spearhead distribution in the United States as well as international sales.

For Escobar Alzate, another true accomplishment was attending Sitges and seeing passionate film fans react to his work. "The festival was huge, getting to know some of the most talented filmmakers, young and also experienced filmmakers was exciting. The film caught the attention of around more than 500 people in its world premiere," Escobar Alzate wrote in an email a few days following the festival. "Sitges is a place that from now on I can call home, I am looking forward to attending once more. It was my dream and it came true! Now my next dream is to win it one day!"

"Luz" was a film more than five years in the making. Escobar Alzate, an alumnus of Academy of Art University's School of Motion Pictures & Television (MPT), knew he wanted to make a film grappling with themes of God's presence in and relationship with nature. Yet, he couldn't land on the right plot and conflicts that elucidated this—until he had a pivotal experience with ayahuasca near the Ecuadorian border. "I connected deeply with my inner God, with myself, and with nature. I finally had a vision," Escobar Alzate recalled. "And, that was it."

He wrote the script and spent years planning, scouting for unspoiled locations in his native Colombia and raising money. The shoot took 18 days. The remote location helped the cast and crew dip into the film's themes, Escobar Alzate said. He added that he wanted to create a film that could also feel separate from time or place—this story could occur in any decade, in any mountainous community. This adds to the universality of the film's themes.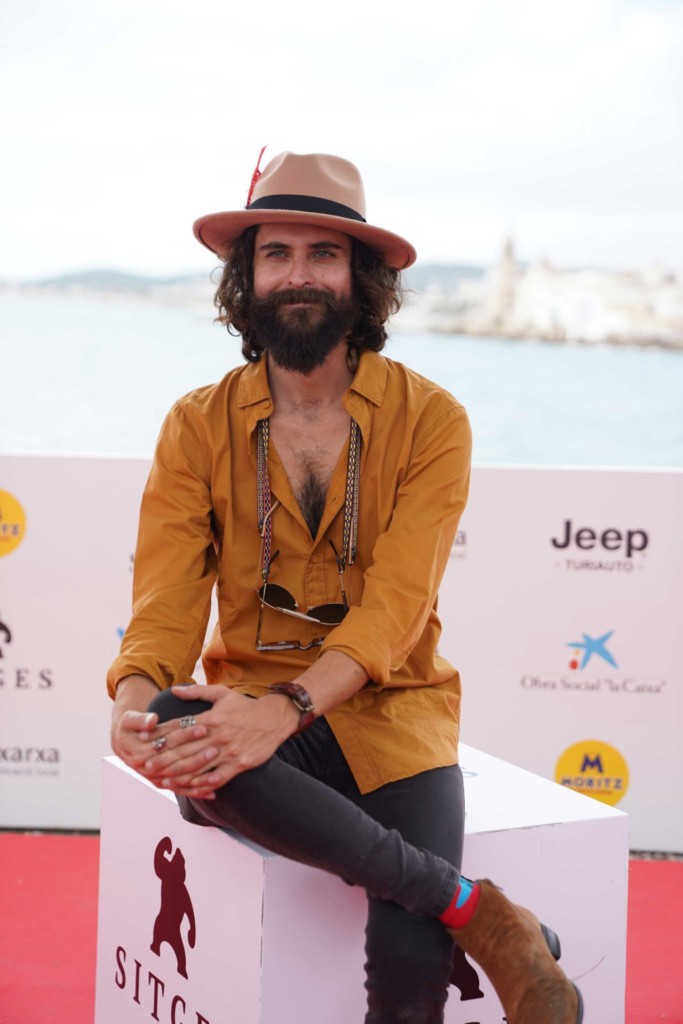 His love for horror sprouted from a childhood obsession with spaghetti western films introduced to him by his father. These were Escobar Alzate's gateway into horror; many spaghetti western filmmakers, such as famed Italian director Dario Argento, who penned "Once Upon a Time in the West," went on to become masters of giallo horror cinema. When Escobar Alzate enrolled in MPT at the Academy, he aimed to be a genre director as well.

Escobar Alzate described his style as fantasy-horror, but "with a poetic and thought-provoking tone." The trailer alone for "Luz," containing saturated, sweeping landscapes and a sense of poignancy underpinning a simmering suspense, shows hints of this. The poetic tone took longer to hone. "That's a voice I took long to develop, but of course the Academy of Art University helped me to develop that," Escobar Alzate said. Despite his studies, which ended upon him graduating in 2016, he had to forge his own voice as an artist by digging deep. He encourages budding filmmakers to be diverse in their sources.

When asked when he knew he tapped into his authenticity, he said the lightbulb moment was in finding his groove. "I knew I found my voice as an artist when I didn't struggle to write," he said.

Escobar Alzate is currently working on securing funding for his next feature film. Titled "Alma," it also centers on a remote village. This time, jungle plants and animals mysteriously die upon the arrival of an indigenous woman.

For more information on "Luz" and Escobar Alzate's work, visit www.afasiafilms.com.co.