Industrial design M.F.A. graduate Brian Johnson's design group wins for Model 34 bass guitar
By Nina Tabios
Brian Johnson is one part of a three-man, Midwest-based design group called Obstructures. Since 1999, Johnson and his colleagues Matt Hall and Nate Matteson have been directing studies and research into creating innovative product concepts such as indestructible aluminum guitars, forgoing the traditionally heavy wooden bodies of the instrument's foundational designs.
One particular concept recently struck gold, literally.
Their Model 34 bass guitar was awarded a gold prize from the 2019 European Product Design Awards (category: Other Product Designs). This follows another gold prize from last year's 2018 International Design Awards, also in the Other Product Designs category.

The Model 34 is described as "completely ambidextrous" and "the thinnest guitar on the market." The aluminum build on both neck and body provides high speed and playability; it removes any dead frequencies often found in wood instruments and strings can sustain, or vibrate, for longer periods. The fretboard is completely removable for player customization. According to Johnson, 20 years of research from musicians "informed a great deal of the design process."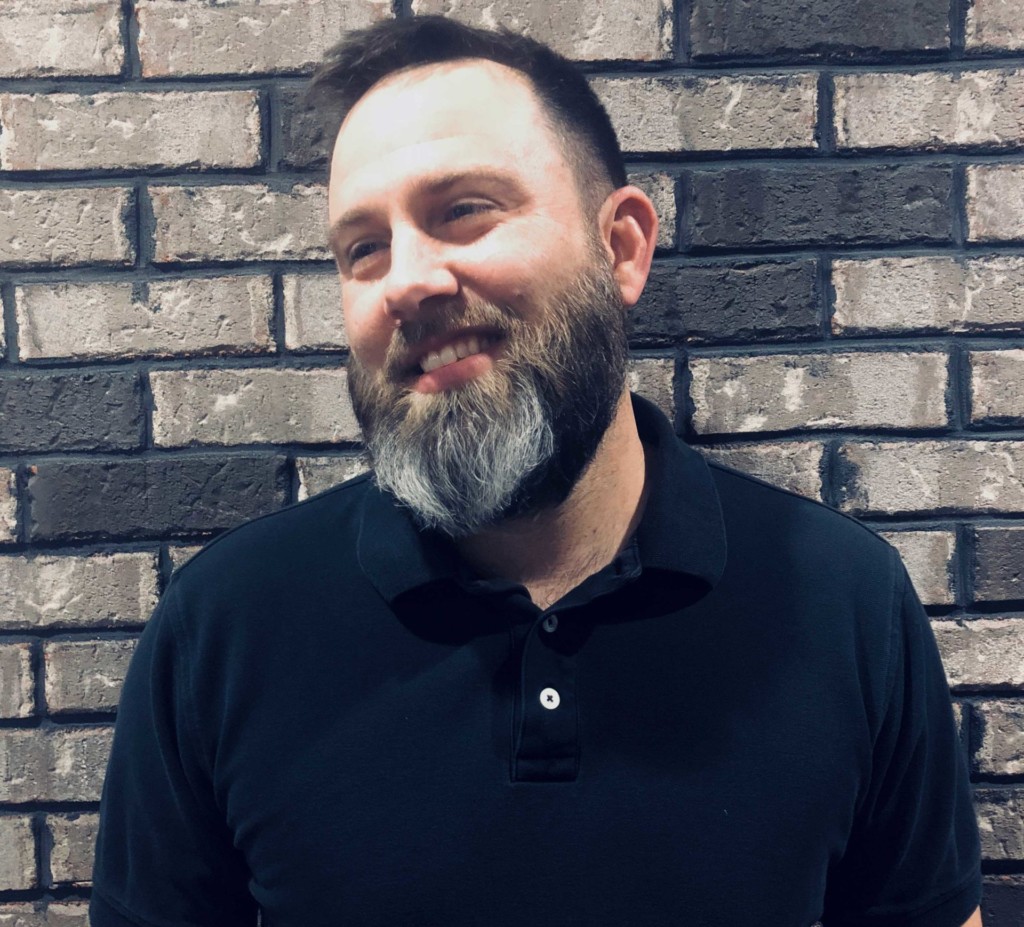 Johnson, an Academy of Art University School of Industrial Design (IND) alumnus, is the only trained industrial designer on the project. He enrolled at the Academy in 2014 and completed his M.F.A. in the winter of 2017. He was an online student, who recalled his time at the university as "one of the best and most productive educational experiences that I have had the privilege to be a part of so far."

"The [instructors] and staff were beyond helpful and supportive in all aspects of my journey," Johnson wrote over email.
"The most valuable asset that I took from [the Academy] was the design process. The immersion, execution and diversity of projects was invaluable as a designer."

Obstructures is largely a design collective, formed on the basis of collaboration. Johnson is based in Huntsville, Alabama and works for Remington Outdoor company as an industrial designer while also running a small truck accessories business called Kusa Systems. Hall and Matteson are tenured professors: Hall teaches architecture at Auburn University; Matteson, the DePaul University for graphic design.

"We're a really small shop," he continued. "Each of us brings a distinctive approach to the projects we pursue. We are all from different design disciplines and we see that diversity as an asset."

(Left & right) Details of the all-aluminum Model 34 bass. Photos courtesy of Brian Johnson.
Now with awards under their belt, the Obstructures team hopes to take the Model 34 on a "guitar tour" to gain some exposure. Translating the bass improvements to the guitar line is up next in terms of projects, plus new work on a module boost pedal.

"Nonetheless, if we're honest," Johnson said, "the satisfaction of the people that buy and play these instruments means a lot more than an award."