Group show features the evocative work and unique interpretations of M.F.A. photography graduate students 
By Erasmo Guerra
Academy of Art University's 688 Gallery at 688 Sutter Street presented "Across the Bridge," on Thursday, August 9, a group show highlighting the work of graduate students enrolled in The Photography Intensive, an M.F.A. course intended to produce a series of photographs shot at a single location.
This is the fourteenth iteration of the annual class, taught by School of Photography full-time instructor Connie Begg. This summer, the seven-week class had nine students exploring the Marin Headlands just across the Golden Gate Bridge (hence the name for the exhibit). As Begg remarked, "The Headlands are less than half an hour away from San Francisco, but it's another world completely."
Each week, students traveled across the bridge on Monday and explored the area on their own for three hours. On Thursday, they reported to class with their photos printed and prepared for critique. The purpose of the class, Begg said, was for master-level students to create a body of work, which she defines as six to 10 photographs.
The show, which was on view through August 30, exhibits two to three photos from each of the artists.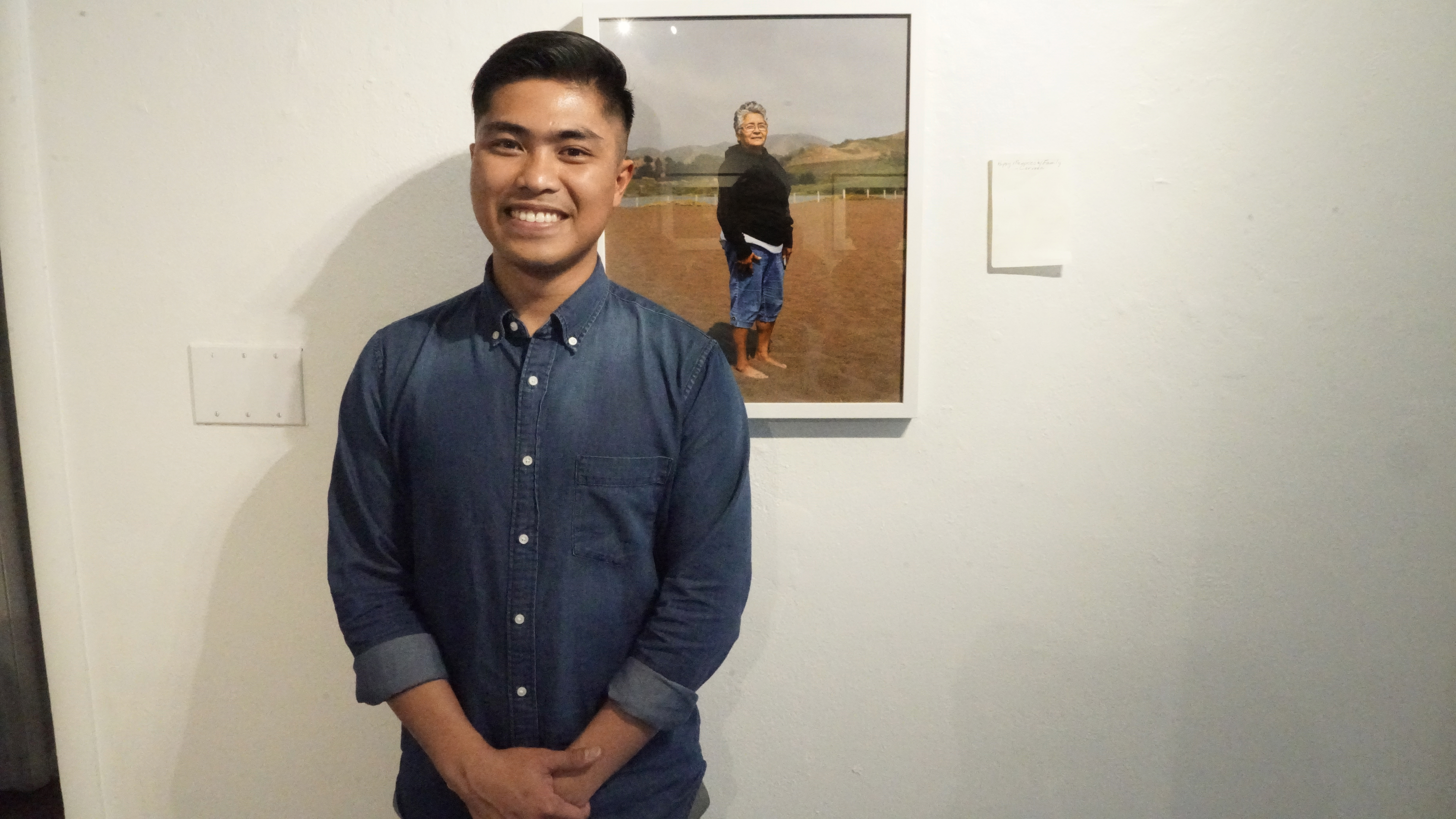 Lawrence De Leon
Camera: Canon 5D Mark IV
Out in Marin, on the beach, De Leon observed strangers, approaching them first to talk and then pitch them the idea of taking their photo for class. "Sometimes I talked to them for an hour. Half of the time they'd be like, 'I don't know…'" He said he took each rejection—"There was so much rejection," he admitted—with an understated, "It's okay." One woman, Carmen, a gray-haired older woman who was sitting alone and reading a book told De Leon she had three grandkids and worked two jobs in Oakland and she said this was the first time in two years she'd taken time out for herself.  Whether she was attempting to tell him that she wanted her space, she still allowed him to snap her photo. That photo of Carmen was the first one he took at the start of the seven-week class and it inspired him through to the end, chasing that elusive moment of connection.
Jung Ho
Camera: Fujifilm
After he first spotted the plastic violets discarded among the real wildflowers in and around the Headlands, Ho felt compelled to raise awareness of the environmental issue. He snapped photos of the litter he found—cans of Corona, Starbucks cups and green straws. He collected the castoffs and made them a part of his exhibit with the hope that gallery visitors would ask themselves what they could do to protect the environment.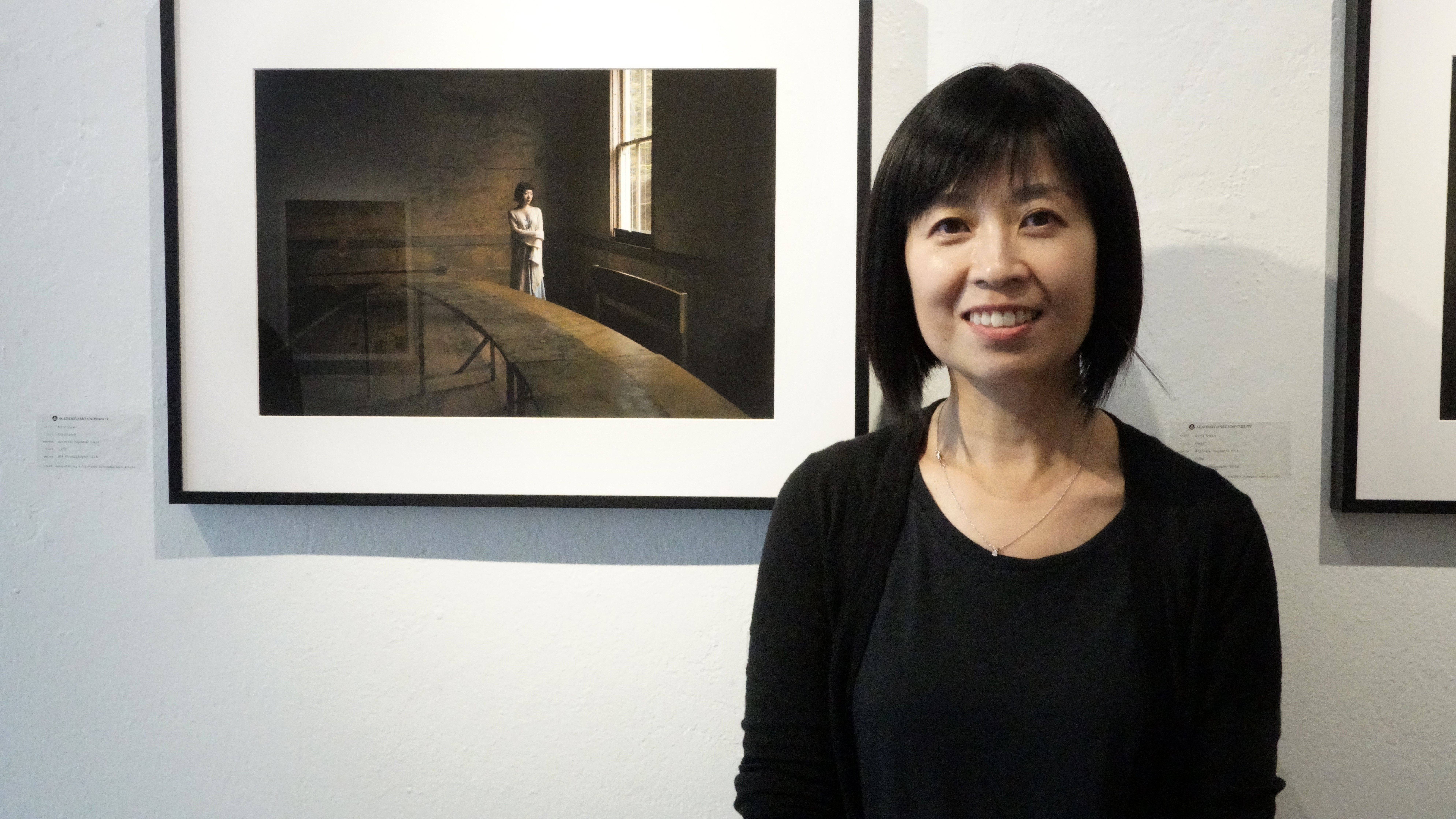 Dora Duan
Camera: Nikon D810
This was the first time Duan was pushed to study a place in this way, returning to it each week for seven weeks in a row, which she said brought up childhood memories and interior emotions that she tried to express in the way she presented her model.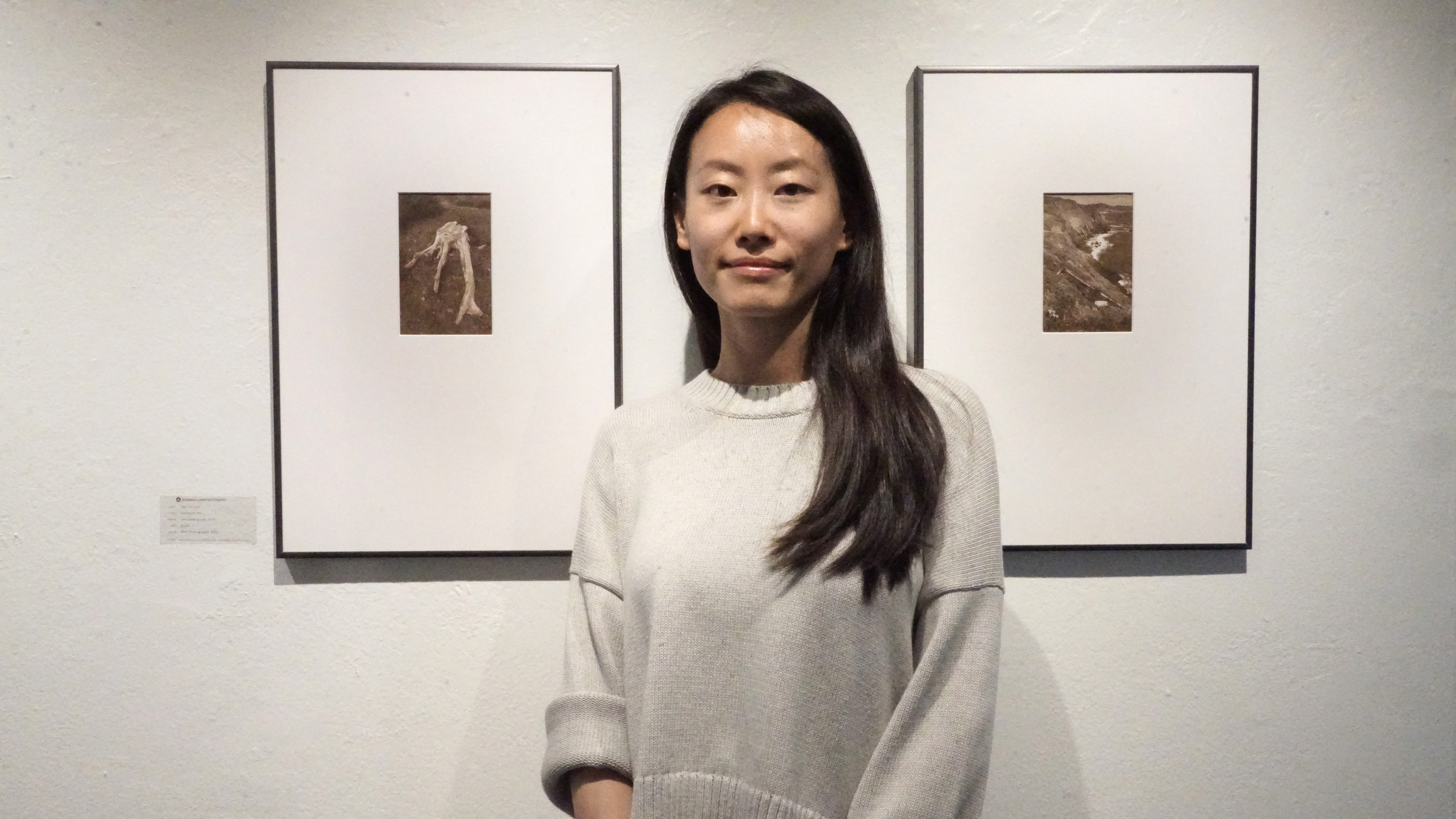 Boyuan Hao
Camera: Canon 6D
While studying advertising as an undergrad at the Academy, Hao fell in love with photography. "The more photographs I took, the more of a passion it became for me," she said. A person of few words, she felt more comfortable expressing herself through photography.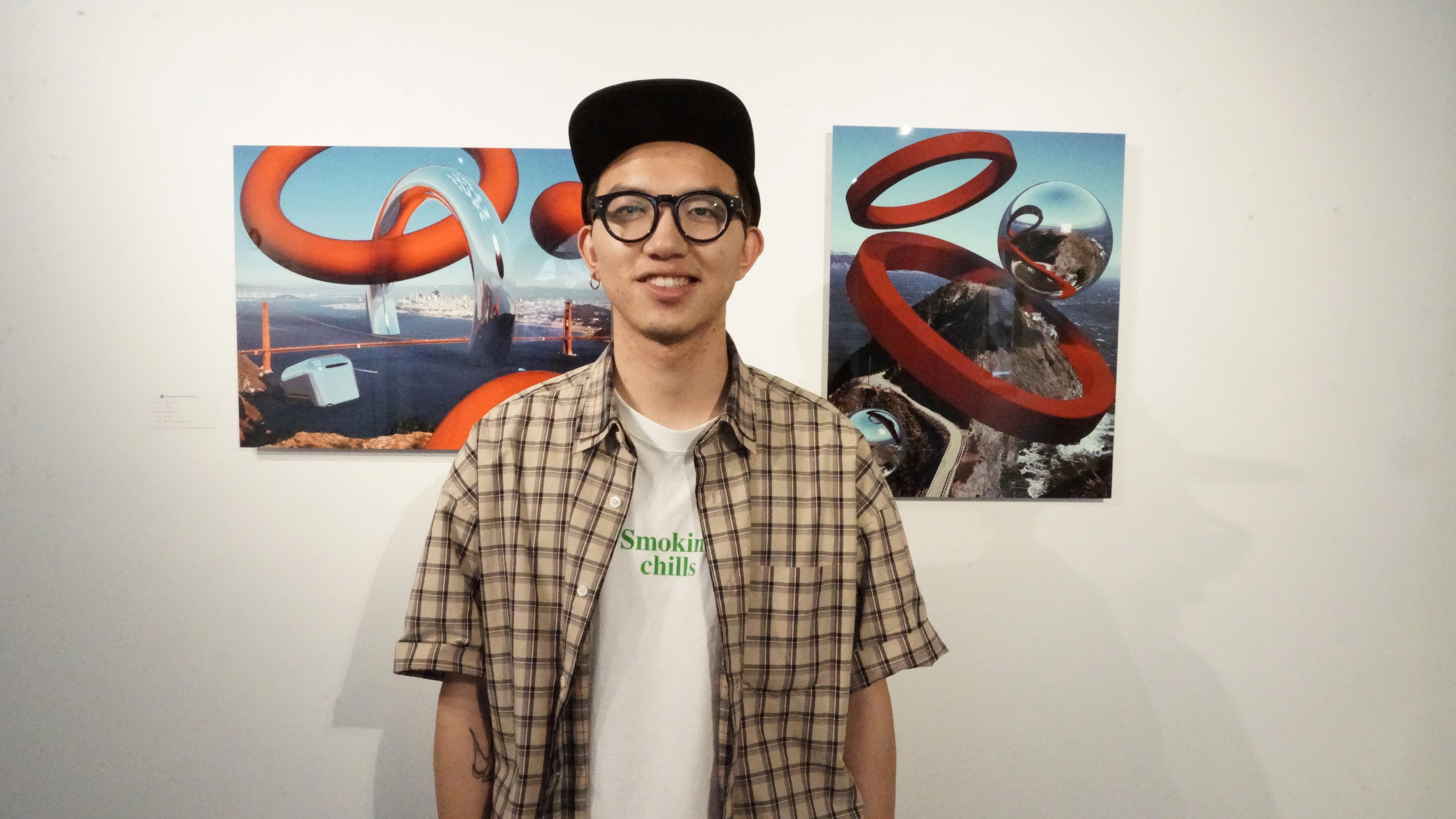 Yifan Chen
Camera: Canon 5DS R
Unlike photography programs in China, Chen said the summer intensive "did not have too many rules about what you should shoot." And he felt free to bring in his interest in graphic design, overlaying computer-generated images into his final pieces that he described positively as "chaotic."
Alese Rivera Garcia
Camera: Canon 5D Mark IV
After four and a half years of working in advertising, Rivera Garcia was tired. Shifting gears, she started pursuing her passion—photography. As someone who admittedly "doesn't do landscapes," the class went from being a challenge to one of wonder due to the diverse ecosystem of the Headlands. She recalled, "You could be walking through desert conditions and then suddenly you're in a forest."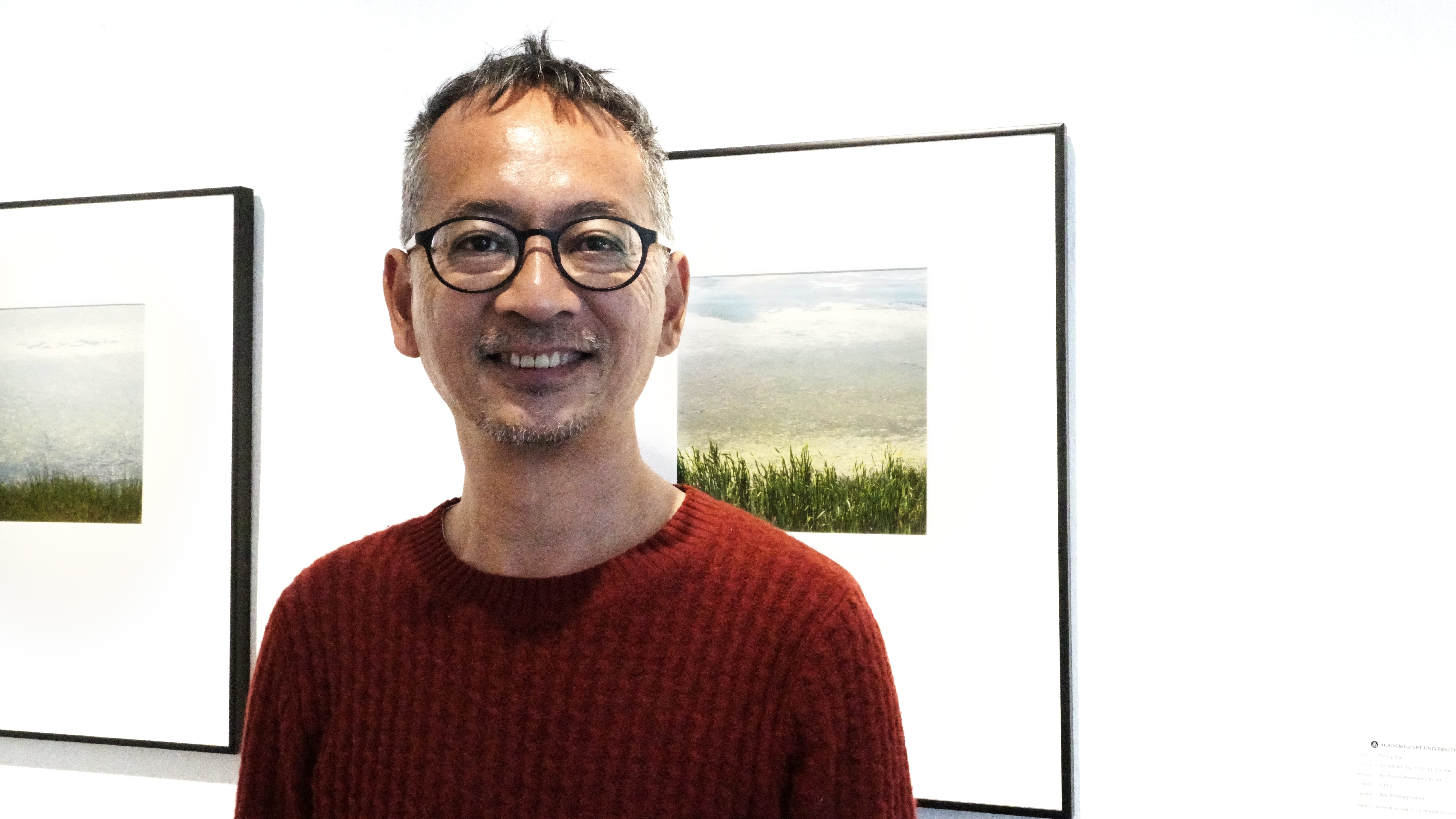 Terry Yu
Camera: Sony a7R Mark II While he'd started the graduate photography program online, Yu decided to take the on-site summer intensive, which he said allowed him to slow down and decompress from the manic energy of Hong Kong. The practice of returning to the same spot pushed him to focus deeply on his relationship with the environment. He used the GPS coordinates of each location as titles so that viewers—if they were up for it—could visit the same spot and make their own interpretation. What surprised Yu most about the class, he said, was how all nine students came back with nine different interpretations that kept evolving over time, from the first class to the last.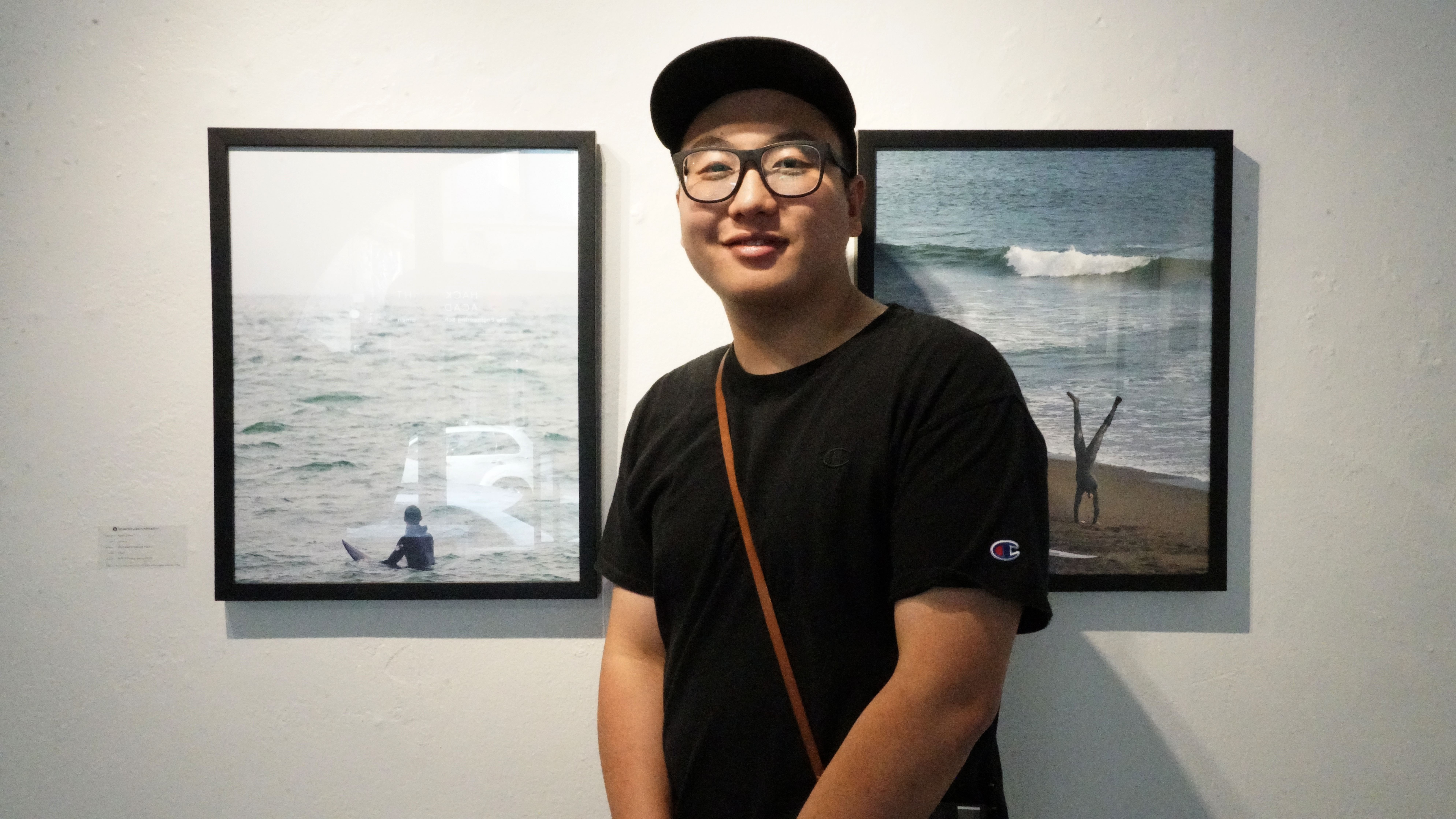 Matt Zhao
Camera: Canon 5D, Mark IV
A longtime skateboarder and skateboard photographer, Zhao wanted to expand his range of subjects, but still ended up being pulled toward board sports, like snowboarding and surfing. And while he may have been interested in capturing trick shots at first, he deepened his photography practice by capturing the idea of balance, what he called an "equilibrium between success and failure," and "not knowing what's ahead" nor "its outcome." That calm anticipation is found in "Future," one of his favorite photos that he took, of a surfer on his board floating on the Pacific Ocean, searching the horizon for the next wave.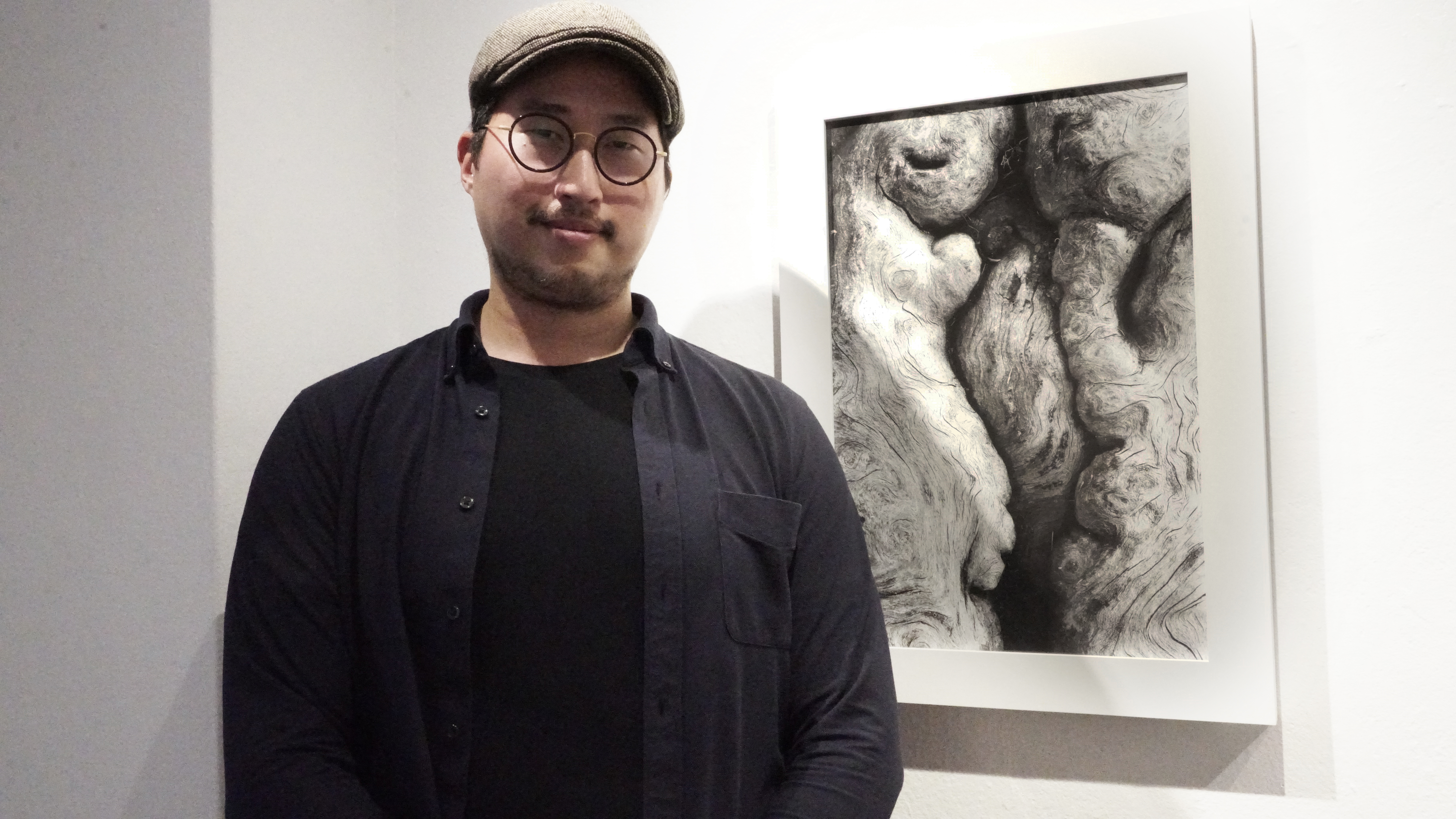 Heedoo Yoon
Camera: Nikon D800, Macro Extension II
Yoon admitted this class was the first time he'd been outside of San Francisco. "I didn't know there was a place like this," he said. His close-ups of tree roots and tree trunks, shot in black-and-white so that viewers could "focus on form," recalled his youth when he and his childhood friends explored forests in the suburbs outside of Seoul.
Featured photo: The Photography Intensive at the Marin Headlands students (from left to right): Heedoo Yoon, Terry Yu, Jung Ho, School of Photography full-time instructor Connie Begg, Boyuan Hao, Dora Duan, Matt Zhao, Yifan Chen, Alese Rivera Garcia and Lawrence De Leon.