By Dax Santi
Politicians are ruthless. So, wouldn't it make sense that Dracula would vote himself in? That's the world that "Ultrasylvania" puts us in. From writer/creator Brian Schirmer comes a fresh take on the age-old monster story. Dracula and Frankenstein aren't lurking in the shadows; they're in the limelight—as world leaders.
"Ultrasylvania," a collaborative class offered through the School of Illustration, requires a printed graphic novel to be completed at the end of the semester. The course provides student artists a rare chance to showcase their talents in a project that has gotten a lot of notice from the comic community.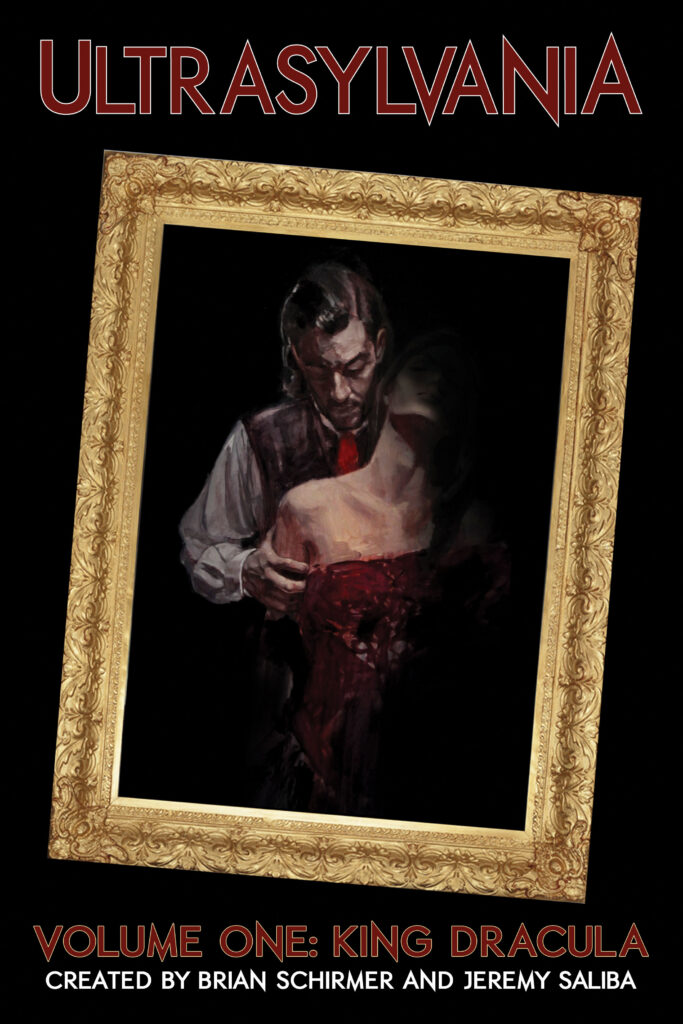 The tale of Dracula leading his own country initially came to Schirmer while traveling in Europe in the summer of 2011. He revisited this story after a former student brought up the idea of the Academy of Art University offering a course in which students would create the artwork for a story he wrote.
"I laughed at him," Schirmer said. "And a few days later, I realized that I was still thinking about the idea. We went and talked to Chuck Pyle (Director) in the School of Illustration and pitched him the idea. He had a lot of very serious questions, and we answered them all to his liking and that was it. Then it was suddenly a class." The class is now in its third semester.
This definitely isn't your average illustration class. Schirmer, along with art director/co-creator Jeremy Saliba and the artists from the Comic Collaborative class, has created two volumes of "Ultrasylvania," both of which have been backed by successful Kickstarter campaigns that took the adventurous web-based comic and turned it into a full-blown graphic novel.
"When I first started dabbling in comics a few years ago, I was adamant that I would not get into self-publishing because I'd seen what it has done to people, and how much of a time suck it is and an expense. And I knew that I did not want to go into a few grand of debt on something untested. Kickstarter takes all that away," Schirmer said. "And not only does it set it up so that I, or someone like me, doesn't then have to go into debt or out of pocket on a publishing run. It also serves as added promotion; I mean it's kind of free advertising, if you do it right."
The success and popularity of "Ultrasylvania" have resulted in invitations to speak at Google and at comic conventions. Most recently, Schirmer appeared at last month's WonderCon in Anaheim, CA, and was asked to speak on a panel, "The Creator's Role in the Future of Comics Publishing." As an added bonus, the books were sold out at the convention.
"We're working on Volume 3 right now; by we I mean the artists are drawing it," Schirmer said. "I think each book is progressively better than the last."
"Ultrasylvania: Volume 3" will be released later this year. For more information, visit Ultrasylvania.com.