By Kirsten Coachman
The must-see film of the year has arrived.
Opening Christmas Day, Carey Mulligan ("Wildlife") stars in "Promising Young Woman," the feature debut from writer-director Emerald Fennell ("Killing Eve") that takes aim at rape culture and the toxicity surrounding it at point-blank range.
On the cusp of turning 30, Cassandra "Cassie" Thomas (Mulligan) is a former medical student-turned-barista with revenge on the brain. With her med school years leaving a gaping emotional wound, Cassie tends to her grief week after week as an after-hours avenger of sorts, pretending to be helplessly drunk at a club, waiting for a random "nice guy" to come along and offer to take her home, resulting in being taken back to his place. After being subjected to a variety of non-consensual actions, from being plied with heavily poured drinks and drugs to being kissed and touched, Cassie lifts her veil of intoxication to take these so-called "nice guys" to task for their behavior.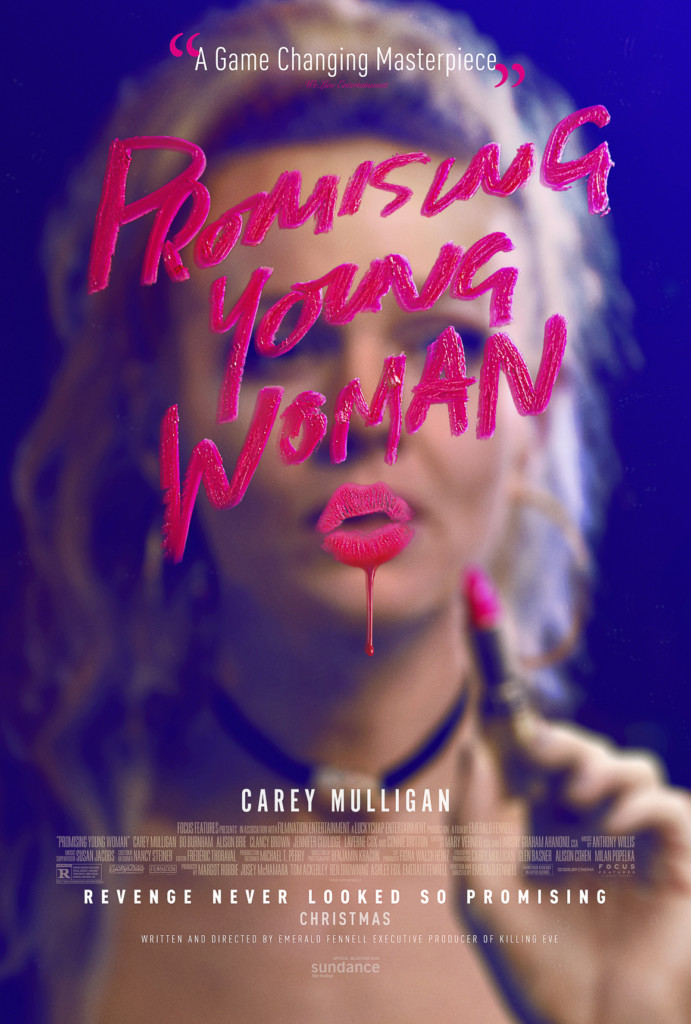 When a former med school classmate, now pediatric surgeon, Ryan (Bo Burnham, "Eighth Grade"), walks unexpectedly back into Cassie's life, she's faced with the painful memories from her past. Brimming with rage, Cassie's scheming days prove to be far from over amidst trying to "see what this love can do."
With continuous pops of pink and blue hues, the glow of neon lights, and a poptastic soundtrack, Fennell packaged her sharply written feature debut in a manner that gives way to immediate intrigue. Yet, "Promising Young Woman" unapologetically confronts its audience with uncomfortable truths concerning sexual assault, dispelling common excuses given by those looking to exclude themselves from the narrative throughout the 113-minute runtime.
The film proves to be a showcase of Mulligan's acting prowess in her fearless portrayal of Cassie, especially as the character channels different personas. Whether she's repeatedly putting her own safety on the line as she pretends to drunkenly stumble around a club or turning excuses around on those who previously caused great harm, Mulligan approaches each circumstance with nuance.
Audiences also come to see the lighter side of Cassie as her re-meet cute with Ryan develops into something her café colleague Gail (Laverne Cox, "Orange Is the New Black") playfully teases her about. Burnham, with his comedy background, brings a natural sense of humor to Ryan as well as a boyish charm that helps his character chip away at Cassie's tough exterior. Together, Mulligan and Burnham make for quite the onscreen duo, from their characters' back-and-forth banter at the café to one of the film's memorable scenes: an impromptu sing-along to Paris Hilton's "Stars Are Blind." It's a key moment of levity that won't be soon forgotten.
Even with lighter, comedic moments, "Promising Young Woman" may not be the easiest watch for all; but, it is an important one. With her bold script, inspired casting, and vibrant aesthetic, Fennell pulls off a cinematic feat as this film is ultimately going to shock audiences. And even better, it's going to get a whole lot of people talking. 
"Promising Young Woman" opens in theaters and drive-ins on Friday, December 25.