By Nina Tabios

Tim Hanson is a hybrid undergraduate student studying at the Academy of Art University's School of Photography (PH). Hanson previously spent 20 years as a sailor for the U.S. Navy where he honed the very skills he uses today to create exceptional images.

"I had been planning on coming to the Academy for about six years," Hanson said from his Japantown studio apartment. "Toward the end of my naval career, I was planning on coming here and going to school. So, I've been setting it up for a long time."

When his on-site classes were directed online, Hanson expressed an approach that points back to his time in the armed forces: "Do what we got to do."

"I am very adaptable, so I'm going to try to do everything I can," he said. "We understand that there are hurdles that we have to overcome, and we have to do everything we can to work with our instructors to get the best possible education."

Art U News spoke with Hanson on transitioning from on-site to online, staying creative and all that can be gained during these extraordinary times.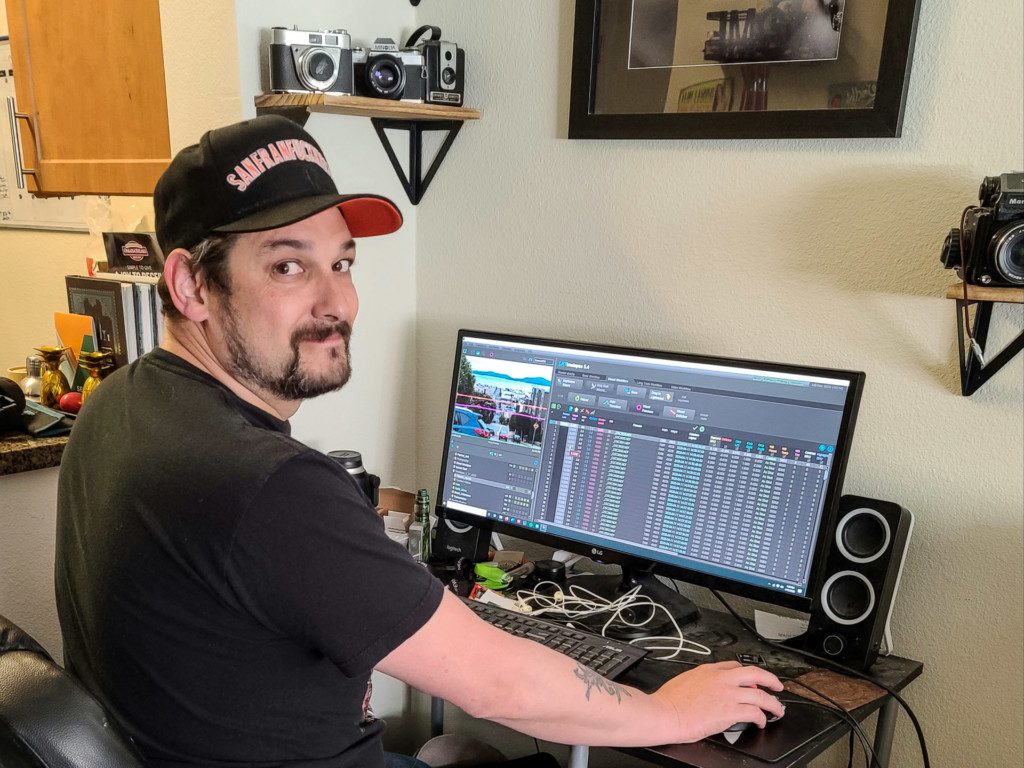 What classes are you taking this semester?

All of my major classes are on-site, but I do my liberal arts classes online just because it's easier. I am finishing off my second year of my undergraduate program. This will be my fourth semester and I'm at midpoint.

This semester I have Arts from the 15th Century, Concepts Project, Advanced Photo Imagery, and Advanced Location Lighting.

How has the transition to online for your on-site classes been?

Our Advanced Photo Imagery has been easier because [we are] mostly working with Photoshop. Concept Projects, we can do a lot over Zoom. And Arts from 15th Century was already online. What really sucked was [going online] with my Advanced Location Lighting class, because it's much more difficult to critique when you don't have the instructor there to look over what you're doing.

But [instructor] John Vano has been bending over backwards for us. We set up whatever kind of shoot we can do [at home], he'll either get on the phone with us or even video chat to walk us through some of the techniques. And between him and [PH Director] Adrienne Pao, they've managed to get almost everybody that stayed in San Francisco a lighting kit from the equipment room because—since we can't be on location—we have to have regular lighting. So, we can shoot in our living room, which is what I've been doing. My wife has been my model. We live in a 400-square-foot studio over in Japantown. There's not a lot of room, but I manage.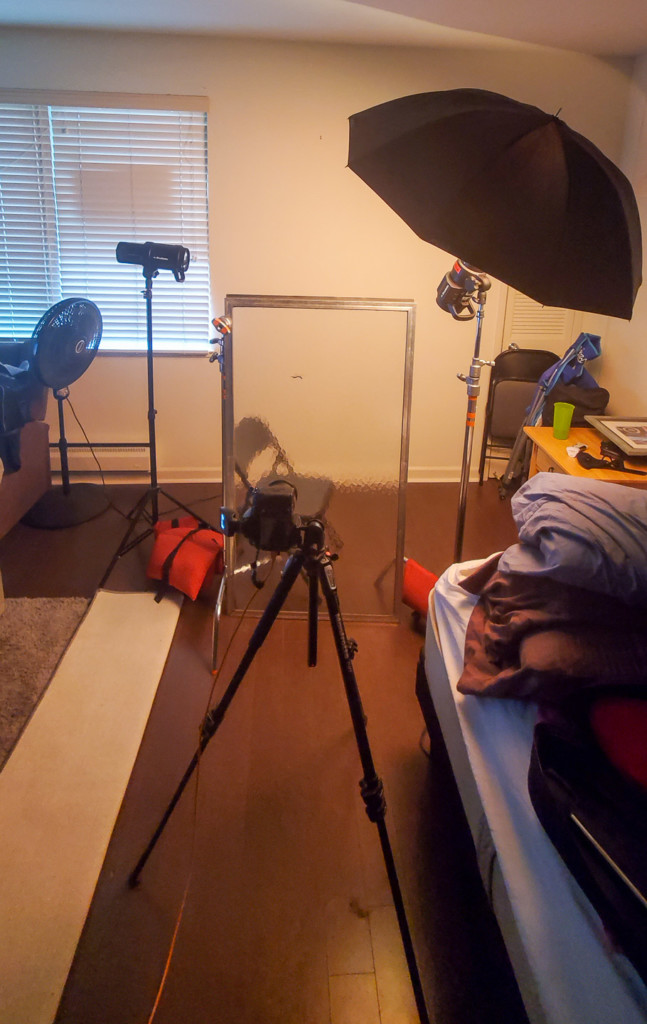 As a veteran, has this situation affected you differently?

A lot of my classes are veteran-heavy and one of the reasons why we go on-site is we get a housing allowance every month. As long as we take two classes on-site, we get the full housing allowance for San Francisco, which is the largest in the country. If we go strictly online, that housing allowance drops to the national average which wouldn't even pay for a closet in San Francisco. So, when they moved us all online the vets were worried that we were going to lose our on-site housing allowance. But Congress came through really fast and prevented that.

Are you able to separate your home life from school life? How do you stay creative?

At the very beginning, to stay creative, I'd go out by myself and do two- to three-hour time lapses around the city. I'm safe, I wear gloves and a mask, and stay well away from everybody. I wanted to showcase that the city is empty, so I [went] down by the Ferry Building, by Union Square, on Market Street, hitting the big tourist spots to show how empty they are. And those are coming out amazing and that's kept the creativity going. Because if you just sit around and watch TV—there's only so much Netflix and episodes of "Tiger King" to watch. And even then…[laughs]
What positives have you found in learning online?

I personally would much rather be in-person and hands-on but adversity breeds camaraderie. Most people in my classes have been in classes together for the last four semesters. So now, going through this all together, it kind of brings a familiarity and camaraderie and a level of helping each other. Because everyone knows we're all in the same boat.

What is your advice to your fellow students on getting through this?

Take a deep breath. If you feel overwhelmed and you need help, ask. Don't be afraid to say you need help. Because there's going to be somebody out there willing to help you, and your instructors are going to be understanding. This is going to pass. Make sure you get everything done this semester so you can move forward into the next. You may not be able to produce what you want to because of the restrictions but keep learning. Don't stop.

Academy Voices is a new Art U News series spotlighting Academy students, faculty, and staff sheltering in place during the COVID-19 pandemic. If you're interested in being featured, please contact newspaper@academyart.edu.