By Kirsten Coachman

"Please don't ruin my childhood."

The line quietly expressed in "A Beautiful Day in the Neighborhood" by Susan Kelechi Watson's ("This Is Us") character Andrea Vogel, wife of hard-hitting journalist Lloyd Vogel (Matthew Rhys, "The Americans"), upon hearing her husband's latest assignment is an often shared sentiment in the days of the unnecessary sequels, live-action remakes, and reboots. The same could be applied to this new film featuring the universally beloved Fred Rogers, inspired by an Esquire profile written by Tom Junod published back in November 1998. With Tom Hanks zipping himself into the red cardigan, can "A Beautiful Day in the Neighborhood" really transport those of us who spent regular TV time with Mister Rogers growing up back to the Neighborhood of Make-Believe?

The film, helmed by Marielle Heller ("Can You Ever Forgive Me?"), is a journey of forgiveness and a testament of Mister Rogers' love for his fellow humans. Audiences are introduced to Lloyd, who, following a win at the 1998 National Magazine Awards, scoffs at his Esquire editor when handed a 400-word assignment on Mister Rogers and is warned to "play nice." After inquiring about setting up an interview with the children's television icon, he is surprised when his call is returned by Mister Rogers, himself. The two would later meet and briefly chat on the set of "Mister Rogers' Neighborhood" in Pittsburgh, where the journalist's skeptical eyes roamed, as he took in the Neighborhood of Make-Believe, later confessing to Andrea, "I just don't know if he's for real." But the jaded new dad can't help but want to learn more, especially as he's confronted with his own difficult childhood.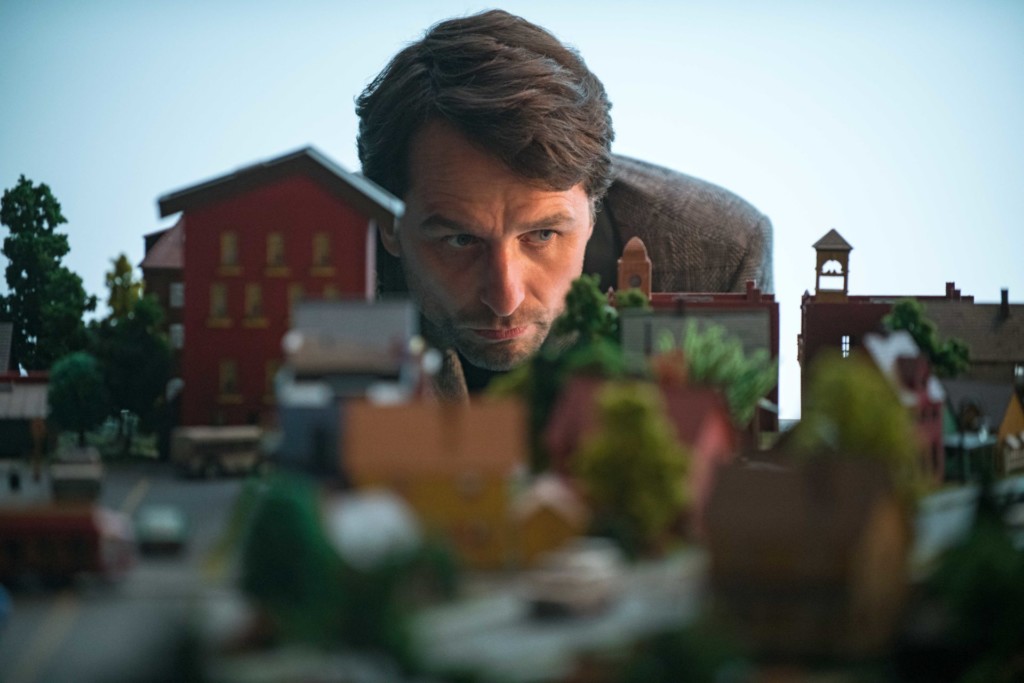 Make no mistake, there is a nostalgic charm about "A Beautiful Day in the Neighborhood." From warmly greeting audiences with a familiar melody to the transitional shots of 1998 New York City that were recreated to look like the play streets Neighborhood Trolley would roll down. Yet, when the door swings open on the set of "Mister Rogers' Neighborhood" for the first time and Hanks appears, it serves as the film's biggest challenge: trying to look past the multi-Oscar winner and see the soft-spoken Mister Rogers.

Hanks did his homework, managing to capture Mister Rogers' mannerisms and the essence of his gentle speech pattern, but more than once the actor's own recognizable voice slips through, breaking the suspended disbelief. Of course, it would have been a task for any actor to try and disappear into the role of such a well-known figure, and a film like this is going to live and die on getting the audience to buy into the actor's portrayal. But even for an acclaimed actor such as Hanks, his Mister Rogers is not as much of an easy sell as you would imagine it would be. 
After the success of 2018's "Won't You Be My Neighbor?," it's not shocking that a dramatized feature like "A Beautiful Day in the Neighborhood" would follow. And even though there's both an audience and an increasing appetite for reflecting back to the simpler side of life, the film simply won't be for everyone.

"A Beautiful Day in the Neighborhood" is now playing in theaters.