A sample of a deepfake by Han Cao's Retina Imageworks. Image courtesy of Han Cao.
By Greta Chiocchetti
Han Cao would have never guessed that a few short years after graduating from Academy of Art University's School of Animation and Visual Effects (ANM), he would be specializing in swapping peoples' faces for a living.
Cao, who graduated with his B.F.A. in 2014, is a VFX supervisor and the founder of Retina Imageworks, a full-service visual effects studio that specializes in deepfakes, a type of synthetic media that employs machine learning and artificial intelligence to manipulate or generate visual and audio content—most commonly, by replacing a person in an existing image with another person's likeness. On social media, deepfakes often feature celebrities or politicians in comedic or compromising situations—but are meant to be perceived as reality.
"I understand why it can freak people out, but with responsible use, the technology has so much potential," said Cao. "We can bring back historical figures to life on film, even though they have passed. We can alter the appearance of aging on an actor's face. We can augment reality—it all just helps us tell the story in the most believable way."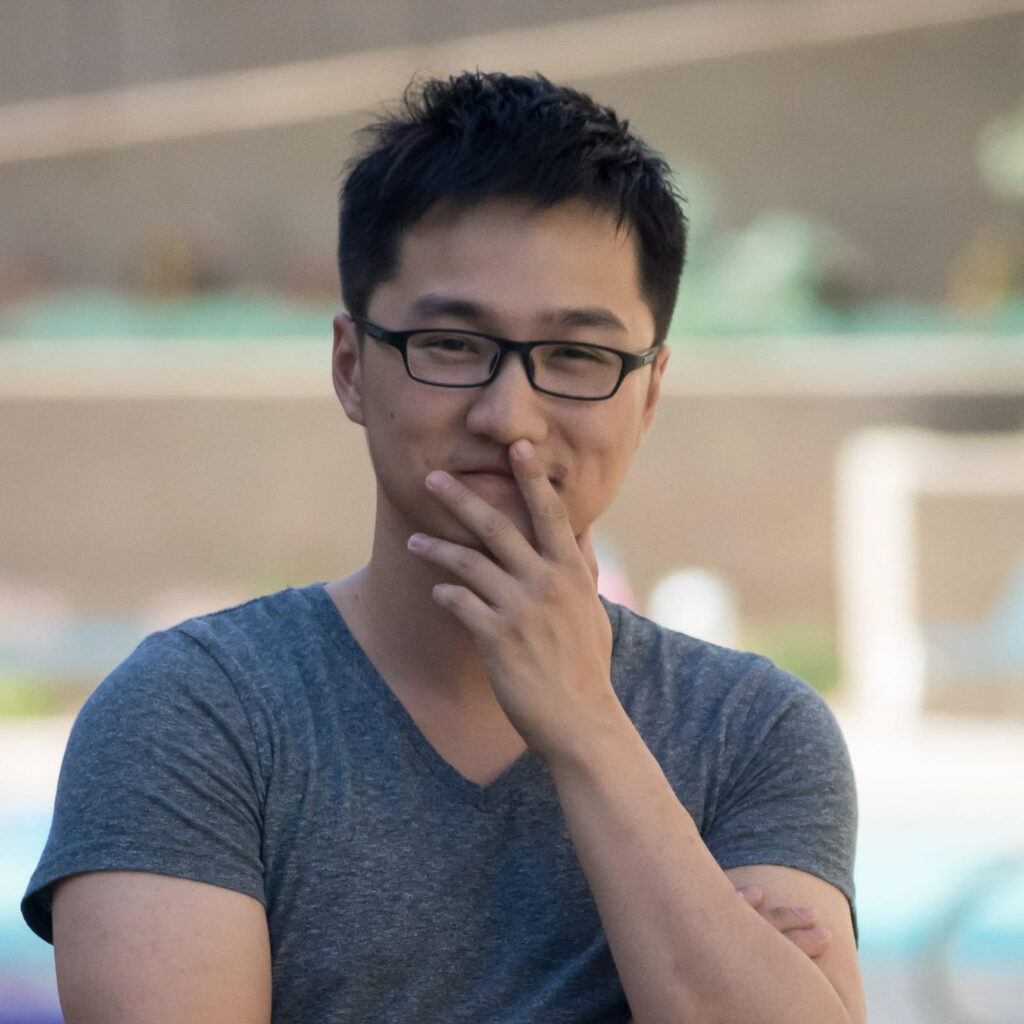 "The level of sophistication that this technology has elevated to and is moving towards is promising," said 3-D ANM Executive Director Catherine Tate. "It is quickly becoming an integral part of the animation and visual effects workflow."
"As the lines between the worlds of entertainment and technology continue to blur, today's visual effects artists and filmmakers are increasingly finding that what was once impossible is now at their fingertips," said Academy President Dr. Elisa Stephens. "The cutting-edge work Han Cao is doing proves that."
Using deepfake software, much of which is open-source—meaning it's free to download from the internet—Cao can alter reality more seamlessly than ever before. Though he doesn't consider himself a programmer, Cao is comfortable doing a bit of coding, allowing him to blend his animation foundation with artificial intelligence (AI) that's readily available on the internet.
"A lot of what is out there is not 100% fully developed, so I can do a bit of coding and make these AI tools usable for my pipeline, which a lot of the bigger studios aren't even doing right now," Cao explained. "It makes the artists more efficient, and the effects are overall more convincing."
For Cao, deepfakes have become a niche, and there are plenty of clients interested in the technology. Retina Imageworks' credits include a Chinese action film, "The Wandering Earth 2." While Cao cannot share further details, the studio has also been brought on to create deepfake visual effects for an upcoming feature film.
"I remember seeing one of the recent 'Star Wars' movies, and there was a CGI character that a visual effects studio created using a traditional animation technique, and then it was recreated using deepfake technology. And that was much, much better," said Cao. "The technology has come a long way, and I'm excited to see where it goes."
Retina Imageworks was founded in February 2021 when Cao decided to take a leap of faith and open a studio of his own in Los Angeles—a dream he's held since art school.
"I didn't know that I'd end up focusing on deepfake technology, specifically, but it has been a really fascinating trend to watch—they're getting more and more realistic," said Cao. "It's something that I see becoming very lucrative in the next few years."
During his time at the Academy, Cao built a strong animation skillset that helped prepare him to break into the industry after graduation. One of the most significant assets of his education was his time in Studio X, the Academy's visual effects studio housed in ANM—which was affectionately called "400A" (the name of the classroom it was held in) at the time.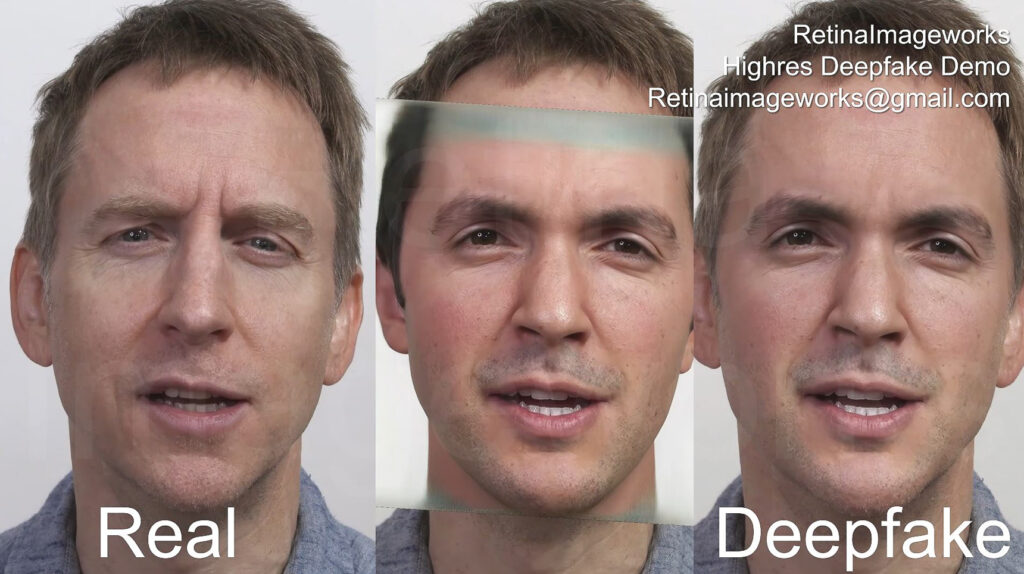 "Han was a quiet workhorse. His contributions to Studio X were great," said Tate. "He was a key member of our team on several projects, including the Academy Award-nominated feature film 'Theeb' and Phil Tippett's experimental stop-motion horror film 'Mad God.'"
Cao said that learning to keep up with a demanding workload and communicate effectively with classmates was a valuable experience he gained while at the Academy.
"We were encouraged to meet some pretty high standards, and with all the other work from the other classes it could be overwhelming sometimes," said Cao. "But, getting that one-on-one time with your supervisor and getting feedback, that's what makes you better over time. The program really helped me grow fast."
Looking to get his foot in the door early as a young animator, Cao took advantage of his time at the Academy by attending networking events held by Career Services. Tate explained that while the Academy helps connect students with industry professionals through these events, as well as ANM's Industry Week and the annual Spring Show, they want students to take that extra step to set themselves up for post-academic success.
"We encourage students to deepen these contacts by reaching out and sharing their work with their mentors, working artists, alumni, and fellow students," explained Tate. "We also create opportunities for students to collaborate with each other under mentorship, which is why Studio X is critical in building their pipeline and communication skills that mirror the industry. Relationships made during their Academy career, including their peers, can positively impact their chances of landing a job."
"I went to a job fair at school as well as [Career Day], and that helped me make connections and land my first job in Los Angeles, which was a pretty [entry]-level job rotoscoping," shared Cao, referring to the process of manually altering film footage one frame at a time.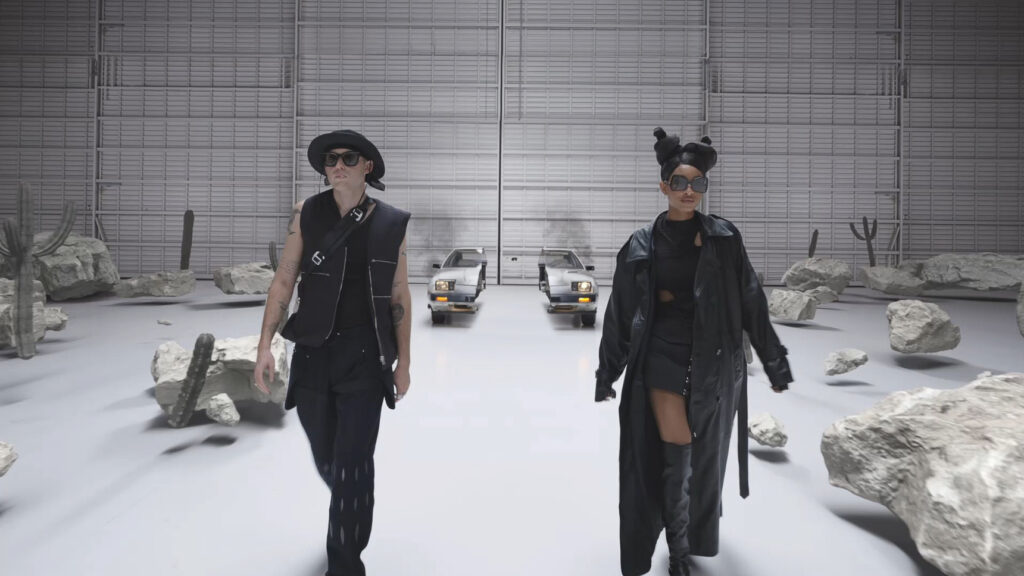 Just as Cao was preparing to move to Los Angeles, a friend from the Academy called to let him know about another job opening: Ingenuity Studios was hiring for a compositor role.
Ingenuity Studios, a full-service visual effects studio based in Los Angeles, serves feature film, television, music video, and advertising clients. Notable credits include HBO's "Euphoria," Hulu's "Love, Victor," and AMC's "The Walking Dead," along with music videos such as Lady Gaga and Ariana Grande's "Rain on Me," Taylor Swift's "Look What You Made Me Do," and Eminem and Rihanna's "Love the Way You Lie."
"That seemed like a better opportunity, and it was a great studio, so I felt really lucky that I had that connection that helped me get there, and it ended up being a great role to grow in," explained Cao. "I moved up to compositing supervisor over the course of four years."
Cao had a "full-circle" moment when he returned to the Academy's Career Day years later for Ingenuity Studios looking to hire Academy students.
For current ANM students, Cao emphasized the importance of networking as much as possible during their time in school. He further advised reaching out to industry professionals they admire for feedback and guidance.
"Put yourself into as many different environments as you can to meet people who are just as passionate as you are," said Cao.